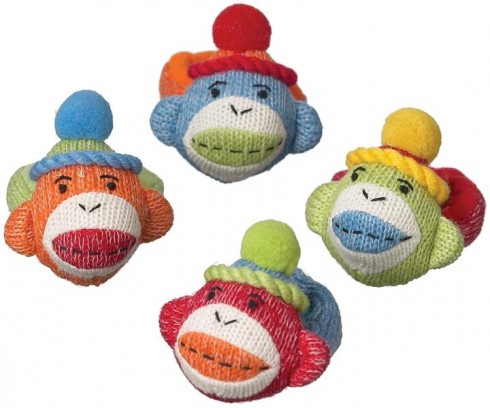 There have been several consumer recalls over the past couple of days that may affect Deal Seeking Mom readers. Please refer to the links included in each section for more details about the specific recalls:
Wrist Rattles and Baby Booties
Midwest-CBK Inc., of Union City, Tenn. is recalling Monkeez & Friends Wrist Rattles and Baby Booties because the pom-poms attached to them can detach, posing a choking hazard. The wrist rattles and the booties are made of knitted yarn and have a monkey head and a pom-pom attached. Both come in multiple color combinations and were sold in gift stores, drug stores, décor outlets and variety stores nationwide from June 2009 through March 2011. The wrist rattles sold for about $5 and the booties sold for about $13.
Consumers should immediately take the recalled products away from children and return them to the store where they were purchased or to Midwest-CBK for a full refund. If you are unable to return the product to the store where it was purchased, contact Midwest-CBK to receive a prepaid shipping label. For additional information, contact Midwest-CBK toll-free at (800) 394-4225 between 7:30 a.m. and 5 p.m. CT, Monday through Friday.
Other Recall
Consumers should stop using recalled products immediately unless otherwise instructed. It is illegal to resell or attempt to resell a recalled consumer product.