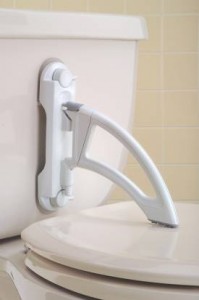 There have been several consumer recalls over the past couple of days that may affect Deal Seeking Mom readers. Please refer to the links included in each section for more details about the specific recalls:
Safety 1st Toilet and Cabinet Locks
Dorel Juvenile Group (DJG) Inc., of Columbus, Ind. announced a voluntary recall of Toilet and Cabinet Locks because young children can unexpectedly disengage the toilet locks and gain access to water in the toilet, posing the risk of drowning. The cabinet locks are being recalled because young children can disengage the lock, posing the risk of injury from dangerous or unsafe items stored in the cabinet. The recall involves involves Safety 1st Sure Fit toilet locks with model numbers 48003 and 48103 and Safety 1st cabinet slide locks with model numbers 12013 and 12014. Model numbers can be found on the back of the locks. The affected locks were sold at Bed, Bath and Beyond, Burlington Coat Factory, Great Beginnings, Home Depot, Target and Walmart from January 2005 through April 2010 for between $8 and $20 for the toilet locks, and from January 2000 through March 2009 for between $2 and $11 for the cabinet locks. Amazon.com sold both locks through April 2012.
Consumers should immediately remove the recalled locks and contact DJG for a free replacement lock of a different model. When removing the recalled locks, consumers are urged to immediately store dangerous items out of reach of children and to prevent unsupervised access to bathrooms. For additional information, please contact DJG toll-free at (877) 416-8105 between 8 a.m. and 5 p.m. ET Monday through Friday, or visit the firm's website.

Other Recalls
Consumers should stop using recalled products immediately unless otherwise instructed. It is illegal to resell or attempt to resell a recalled consumer product.