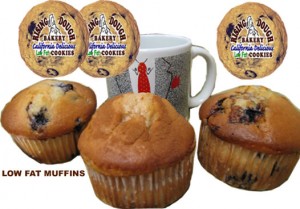 There have been several consumer recalls over the past couple of days that may affect Deal Seeking Mom readers, so be sure to check your stockpile for these products. Please refer to the links included in each section for more details about the specific recalls:
Rising Dough Bakery Individual Wrapped Cranberry Muffins

Rising Dough Bakery has issued a voluntary recall on their individually wrapped Cranberry Muffins because they contain undeclared walnuts.  People who have an allergy or severe sensitivity to walnuts run the risk of serious or life-threatening allergic reaction if they consume these products.  The UPC label on these products is 0 48055 41359 8.
Consumers with allergies or sensitivities  are urged to return the Rising Dough Bakery Cranberry Muffins to the place of purchase for a full refund.  However, the products are safe for everyone else. Contact Rising Dough Bakery at 1-877-349-8900, 6 a.m.-2:30 p.m. PT, with any questions.
Home Improvement Books

Oxmoor House, Inc. has recalled about 540,000 Home Improvement Books sold between 1955 and 2005 because they contain faulty wiring instructions.  Consumers should recycle these books immediately.  It is illegal to resell or attempt to resell a recalled consumer product.  Refer to this list for all of the recalled titles.
Consumers should contact Oxmoor House for a full refund.  For additional information contact Oxmoor House toll-free at 866-696-7602 anytime, or visit the firm's website.