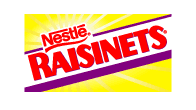 There have been several consumer recalls over the past couple of days that may affect Deal Seeking Mom readers. Please refer to the links included in each section for more details about the specific recalls:
Nestle Raisinets

Nestle USA has initiated a voluntary recall of Nestle Raisinets Fun Size Bags (10 oz.) with a production code of 02015748, UPC number 2800010255, because they may contain undeclared peanuts.  People who have allergies or severe sensitivity to peanuts run the risk of serious or life-threatening allergic reaction if they consume these products.    The affected products were distributed in the U.S. to Target, Shop Rite and Don Quixote retail stores.
Consumers of the recalled Nestle Raisinets should contact Nestle Consumer Services for a full refund and discard any remaining packages.  Contact Nestle Consumer Services by phone at 1-800-478-5670  between 8 a.m. and 8 p.m. EST or by email.
Mega Pops Brand Lollipops

Colombine S.A. is voluntarily recalling specific lots of Colombina Brand Mega Pops in 14 oz. and 29 oz. cellophane bags because they contain traces of foreign particles.  For details of specific UPC codes and lot numbers go here.
Customers who return the product to the store where purchased may receive a refund or a store credit.  Customers with questions can call toll-free 1-888-317-2686.
Consumers should stop using recalled products immediately unless otherwise instructed. It is illegal to resell or attempt to resell a recalled consumer product.