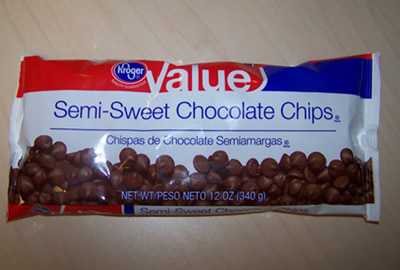 There have been several consumer recalls over the past couple of days that may affect Deal Seeking Mom readers. Please refer to the links included in each section for more details about the specific recalls:
Barry Callebaut USA LLC Kroger Value Semi Sweet Chocolate Chips

A voluntary recall is being conducting on Kroger Value Semi Sweet Chocolate Chips because the product may contain undeclared milk protein.  Packages of the affected semi sweet chocolate chips have a UPC Code of 11110-86603.  For a complete list of the affected "Best By" dates, go here.
Consumers who have purchased the recalled semi sweet chocolate chips can return the product to the place of purchase for a full refund.  Consumers with any questions may contact Barry Callebaut USA LLC at 1-866-678-5231 between 9 a.m. and 7 p.m. ET.
Other Recalls

Consumers should stop using recalled products immediately unless otherwise instructed. It is illegal to resell or attempt to resell a recalled consumer product.