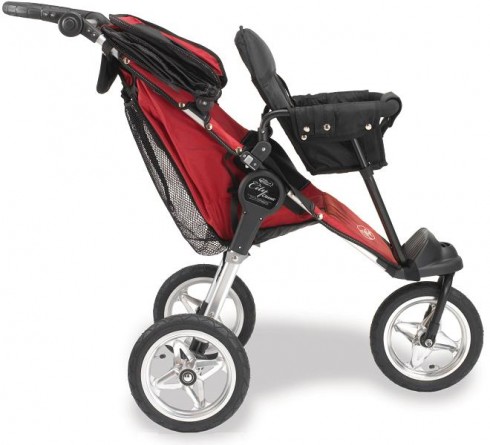 There have been several consumer recalls over the past couple of days that may affect Deal Seeking Mom readers. Please refer to the links included in each section for more details about the specific recalls:
Baby Jogger Jump Seats
Baby Jogger LLC, of Richmond, Va. has issued a voluntary recall of Baby Jogger Jump Seats because if the Jump Seat does not properly lock into place and could disengage from the stroller allowing the child to fall out. This recall includes the Baby Jogger Jump Seat, item #J7J50. The Jump Seat is a fabric seat accessory with the name "Baby Jogger" on the front that is attached to the mounting bracket on the frame of a Baby Jogger City Elite, Baby Jogger City Classic or Baby Jogger Summit stroller and allows a toddler and baby to ride together in the same stroller at the same time. The item number is printed on the product packaging. The recalled joggers were sold at juvenile products stores, mass merchandisers, and department stores nationwide and on the web from January 2008 through July 2010 for about $100.
Consumers should immediately stop using the Jump Seat and contact Baby Jogger to receive Jump Seat safety straps and assembly instructions. For additional information, contact Baby Jogger toll-free at 877-506-2213 between 9 a.m. and 6 p.m. ET, e-mail the firm, or visit the firm's website.
Resistance Tubes and Resistance Tube Kits
Dick's Sporting Goods Inc., Coraopolis, Pa. has recalled about 229,000 Resistance Tubes and Resistance Tube Kits because the plastic clip that attaches the resistance tube to the handle can break during use causing the tubing, handle or fragments of the plastic clip to strike the user posing a contusion and laceration hazard. To see a picture and complete list of the recalled tubes and kits, go here. The affected tubes and kits were sold at Dick's Sporting Goods stores and online at www.dickssportinggoods.com from October 2009 through November 2010 for between $15 and $60.
Consumers should stop using the resistance tubes immediately and return the product to Dick's Sporting Goods for a store credit equal to the purchase price. For additional information, contact Dick's Sporting Goods toll-free at 866-677-4771 between 8 a.m. and 6 p.m. ET Monday through Friday, e-mail customer service or visit the company's website.
Other Recalls

Consumers should stop using recalled products immediately unless otherwise instructed. It is illegal to resell or attempt to resell a recalled consumer product.