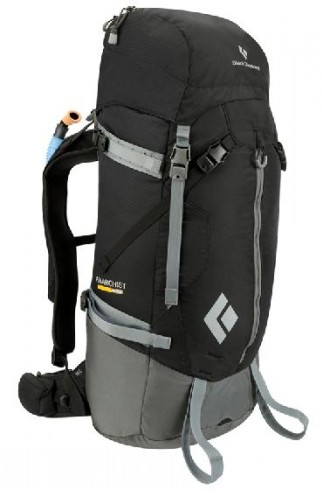 There have been several consumer recalls over the past couple of days that may affect Deal Seeking Mom readers. Please refer to the links included in each section for more details about the specific recalls:
Avalung Backpacks
Black Diamond Equipment, Ltd. of Salt Lake City, Utah has recalled several models of their Avalung backpacks because the air intake tubing can crack under cold temperatures, causing the unit not to function as intended, posing a suffocation hazard.  For a complete list of model numbers, colors, sizes and PO numbers, go here.  The model name and color are printed on the side of the packpack and the PO number is printed on a white label inside the backpack.  The affected backpacks were sold at speciality outdoor and ski shops nationwide from January 2010 through December 2010 for between $180 and $280.
Consumers should immediately stop using these recalled backpacks and contact Black Diamond Equipment to receive a free replacement product or a full refund.  For additional information, contact Black Diamond collect at 801-278-5533 anytime or visit their website.
Sump Pumps and Effluent Pumps

ITT Water Technology, Inc., of Seneca Falls, N.Y. is recalling several models of sump and effluent pumps because pumps installed without a ground fault circuit interrupter (GFC) protection can pose an electric shock or electrocution hazard if touched by the consumer.  If you suspect that you have one of the recalled pumps and it is plugged in, do not touch it, the water around it or the surrounding floor area.  For a list of models number affected, go here.  The recalled pumps were sold through Goulds, Red Jacket and Bell& Gossett distributors nationwide from December 2009 to July 2010 for between $280 and $700.  These pumps were installed in new construction or as replacement pumps.
If you have purchased a sump pump between December 2009 and July 2010 and it is sky blue or red, you may have a recalled pump.  Do not touch the pump, the water around the pump or the floor surrounding the pump.  To verify if your pump is one affected by this recall, immediately contact ITT Water Technology toll-free at 866-325-4204 or visit one of the firm's websites here, here or here.  If your pump is affected a technician will be sent to your home to replace or repair the pump.
Other Recall
Consumers should stop using recalled products immediately unless otherwise instructed. It is illegal to resell or attempt to resell a recalled consumer product.