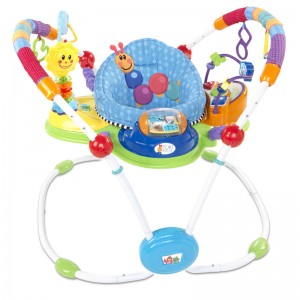 A recall has been issued on Baby Einstein Activity Jumpers because the "sun" toy attachment on the activity jumper can rebound with force and injure the infant, posing an impact hazard. The recall includes Baby Einstein Musical Motion Activity Jumpers with model number 90564. The model number can be found on a tag attached to the underside of the seat. For a list of the date codes included in this recall, see here. The affected jumpers were sold at Target, Toys R Us and other retails stores nationwide and online at Amazon.com between May 2010 and May 2013 for about $90.
Consumers should contact Kids II toll-free at (877) 325-7056 from 8 a.m. to 5 p.m. ET Monday through Friday or online at www.kidsii.com, then click on the Recall link at the bottom of the page for more information.
Consumers should stop using recalled products immediately unless otherwise instructed. It is illegal to resell or attempt to resell a recalled consumer product.