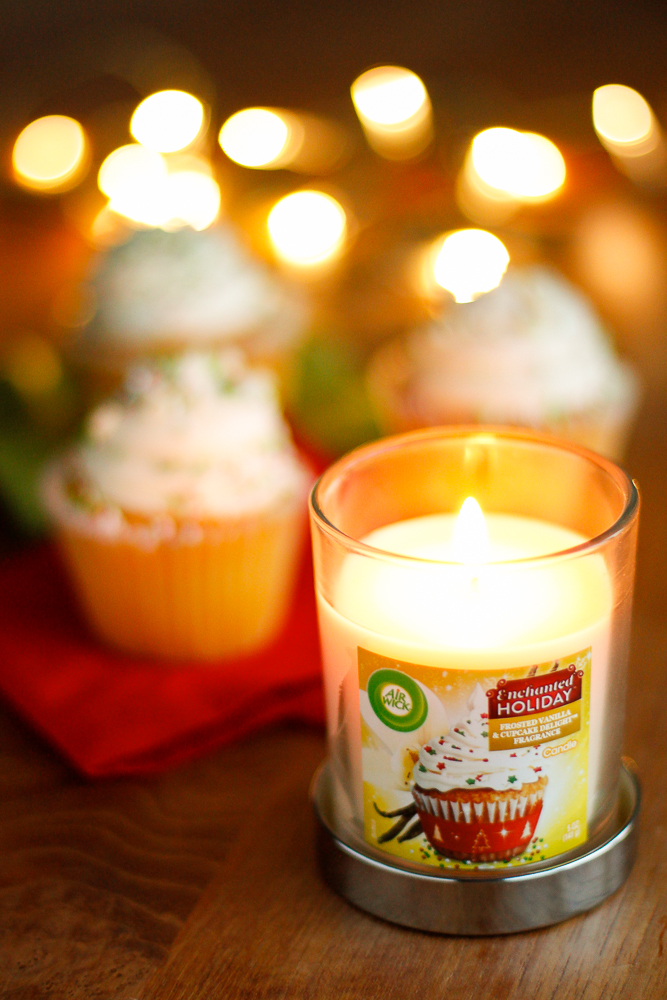 Have you ever been in that awkward situation where you've received an unexpected holiday gift and have nothing to give in return? Or perhaps you received a last minute dinner invite and need a hostess gift stat…
Inexpensive and pretty much universally enjoyed, candles are the perfect gift for this sort of situation! I shared the new Enchanted Holiday collection from Air Wick (which includes some beautiful new scented candles) with you all last week, so I thought it would be fun to show you all how to create a beautiful gift basket using these candles.
How To Package Candles for Gift Giving
Start with a sturdy gift box — I love this one because it can be repurposed to store ornaments and other holiday knick-knacks!
Next you'll want to line it with some kind of padding to protect the glass candle jars. Wadded up tissue paper is one option, but the best option is shredded paper shavings, especially if you can find them in fun, festive, coordinating colors like this.
Select three or so candles from the Air Wick Enchanted Holiday Collection. I'm partial to the seasonal food scents of Frosted Vanilla & Cupcake Delight, Mrs. Claus' Apple Pie, and Gingerbread Playhouse, but you could easily swap any of them for either the Waiting By The Fireside or Evergreen Adventure scents.
Toss in a couple of thoughtful, coordinating extras to make your gift more complete. A few options might be a box of long matches, a candle lighter, or a wick trimmer.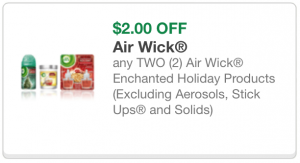 Find the Air Wick Enchanted Holiday collection exclusively at Walmart right now — but before you go, be sure to print this money-saving coupon for $2 off 2 Enchanted Holiday products — saving you even more on this already budget-friendly gift idea! While the coupon is good on the scented candles, it's also good on the Freshmatic automatic sprays and scented oil warmer refills, so be sure to check out all of the options in the line.
You might even want to pick up a few for yourself once you get a whiff of the amazing scents! All of these items are priced around $4.88 currently.
Which scent from the Air Wick Enchanted Holiday Collection would you like to try first?