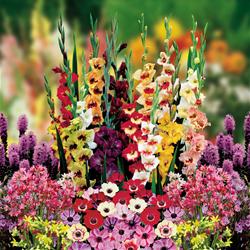 If you're looking to spruce up your landscaping with some beautiful flowers that will keep coming back every year, here's a fantastic deal on bulbs from Bulbs Direct!
Their Easter special includes 200 bulbs for the price of $12.99. Use the coupon code GN1020059 at checkout to receive an additional 10% off your order plus FREE shipping. Your final total for 200 high-quality bulbs is just $11.04!
I'm all over this because I've been planning to buy bulbs to plant around our deck that we built last year.
Thanks, The Thrifty Mama!