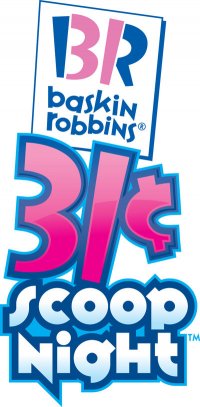 Baskin-Robbins is hosting their annual 31-Cent Scoop Night tomorrow, Wednesday 4/28! Just head to your nearest Baskin-Robbins location between 5pm and 10pm to score a scoop of ice cream of any flavor for only $0.31.
As part of the event, the Dunkin' Donuts & Baskin-Robbins Community Foundation will make a $100,000 donation to the National Fallen Firefighters Foundation. Participating Baskin-Robbins stores will help raise additional funds for local firehouses by inviting fire departments to the event to collect donations.
I love it when companies offer win-win events like this!