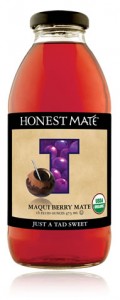 Today only you can print a B1G1 Honest Tea or Honest Ade coupon. You can also find the following coupons on their site:
I'm not familiar with this organic product, but the store locator says that Meijer carries them in my region. I bet we could pair the doubled $0.50/1 coupon with the B1G1 coupon there to get these FREE or nearly FREE!
Thanks, The Thrifty Mama!