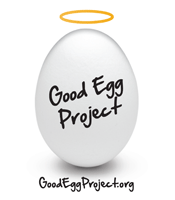 In honor of their Good Egg Project, America's Egg Farmers will be offering a B1G1 eggs coupon to the first 10,000 people that pledge to "Eat Good" starting tomorrow 12/2 at 9:00am CT.
So mark your calendar to check out the site tomorrow! You could also follow me on Twitter or become a fan on Facebook, as I'll be reminding everyone to get their coupon!
Thanks, $30 Weekly Grocery Challenge!