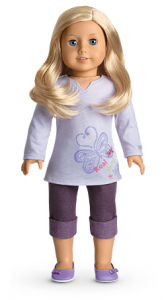 My four-year-old daughter has her heart set on an American Girl Doll for Christmas this year, and if there's one thing I've learned about American Girl over the past few years, it's that free shipping and discount codes for AmericanGirl.com are extremely rare. So let's give a huge thanks to Crystal for sharing on the Deal Seeking Mom fan page that we can get FREE shipping with code PF02831 on purchases over $50 through 11/7!
If you're looking for a cute stocking stuffer, you can get this American Girl Stationery Set for $7.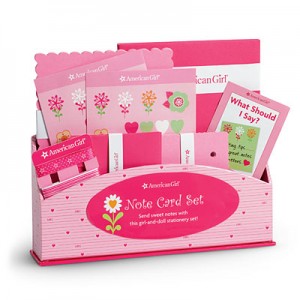 They also have planners and books in the last chance sale area priced as low as $2 each.
I know this isn't a typical deal that I post, but as we approach the holiday season, I'll be sharing more savings on toys and other gift items. I figure if I'm looking to save on an item, surely some of you are as well!