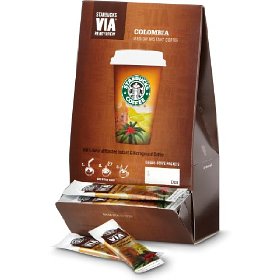 Pick up select varieties of Starbucks VIA® Ready Brew Coffee (50 ct.)
for as low as $0.58 per packet with FREE shipping. I took these with us when we vacationed in Myrtle Beach recently, and I was pleasantly surprised at just how good they are. While a little pricey for everyday use, they're perfect for when you're traveling or just on the go!
Thanks, Jungle Deals and Steals!