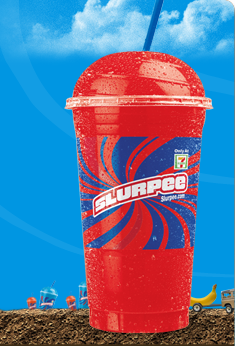 On Black Friday 11/26, before you head out to score all the big deals, be sure to visit the Slurpee page on Facebook to print your coupon for a FREE Slurpee to quench your thirst.
If you live in the Washington D.C. area there are some other fun "Slurpee" events happening that you might want to check out.
Thursday, 11/25, from 10 a.m.-1 p.m., 7-Eleven will have sample trailers in front of Union Station with the "Purple to the People" flavor (made when you mix red and blue). There will also be a band playing.
Thursday, 11/25, from 4–8 p.m. at CityCenter DC, 7-Eleven will hold their own Slurpee Summit. All members of Congress and their staff have been formally invited, but everyone is invited to participate.