We're getting down to the wire for holiday shopping now! I don't know about you, but we're pretty much done with our major shopping and just need to pick up a few small odds and ends for our kids' stockings.
I know that Staples might not be your first thought for stocking stuffers, but I found a ton of cute and relatively inexpensive items on a recent shopping trip. Here are my top five faves: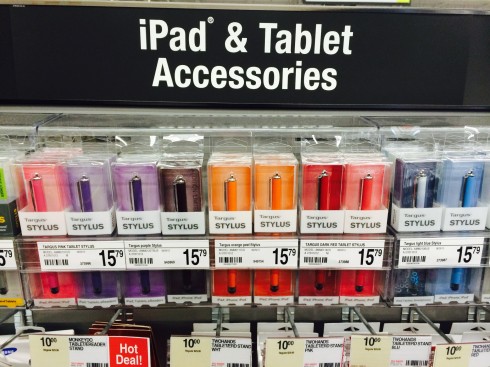 I was thrilled to see these Targus styluses available in a huge rainbow of colors! To prevent arguing over items such as this, we tend to purchase five different colors for our kids to help keep everything straight — typically pink and purple for the girls and red, blue and green for our boys. These are really nice quality, and will be useful for the drawing apps and more on our kids' tech devices!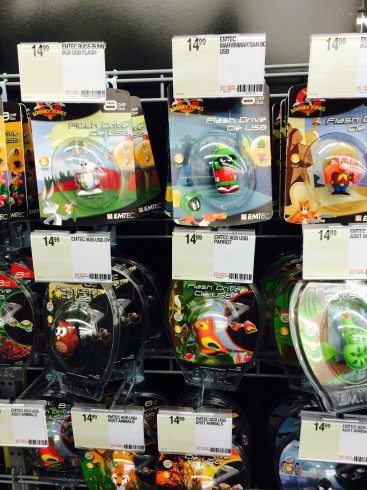 I fell in love with these adorable USB drives featuring some of my favorite cartoon characters and more. Again, I always appreciate variety in these items so that we don't have to purchase duplicates. These are great for older students that need to transport digital documents back and forth between school and home!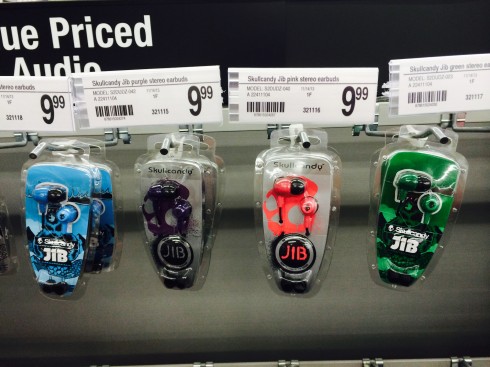 Earbuds just don't seem to last long in our house. Either they seem to walk off on their own, or they get horribly tangled and break. These colorful pairs from Skullcandy are very affordable at just $9.99 per pair and sound great! There were also several other colors available not pictured.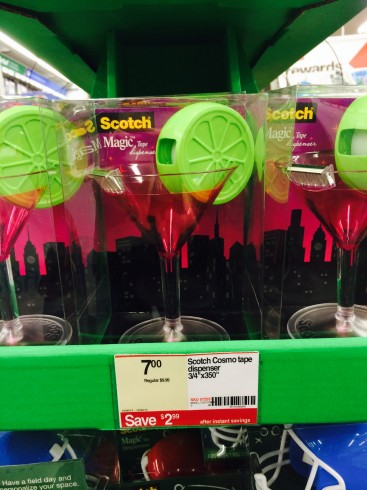 This one is maybe not so appropriate for kids, but I would love to find one of these adorable Cosmo tape dispensers in my stocking to brighten up my office during these cold winter months. Hope my hubby was taking notes!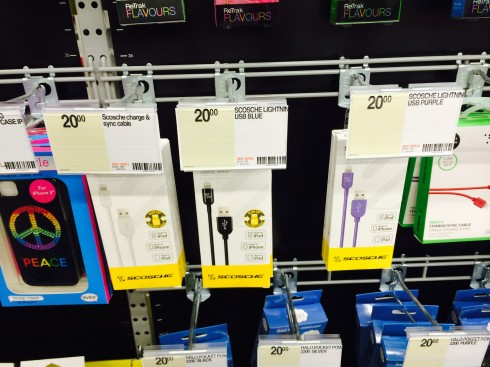 Another item in our household that seems to grow legs are all of our USB charging cables. We plan to pick one up in each color so that everyone knows which is theirs, hopefully putting an end to this frustration for good!
Staples also carries a huge variety of tech cases, cute pens, pencils and notebooks, flash cards, and many more items that would make fabulous stocking stuffers. They even have adorable gifts for the family dog — wouldn't want to leave him or her out!
If you're curious about some of the larger items that have great deals right now, check out this quick video that I put together after shopping last week. I even ended up purchasing myself a little gift, so I know I'm getting at least one thing that I want for Christmas — yay!
For deals on all the hot tech and fun toys, keep following my blog each week. Be sure to follow me on Twitter too, @Dealseekingmom; I'll be tweeting out daily deals!
And, while you're looking for great, personalized gifts BEYOND the holidays, take a look at Create.Staples.Com where you can make personalized phone, tablet cases, mugs and more for you or your loved ones! Just upload your photo and choose your design and message! (Hint, hint to my husband, I'd love the personalized iPhone case for Valentines day….) It's affordable, easy and a really cute gift idea for any holiday.
I'm thrilled to be on the Staples Holiday Council this holiday season, bringing you fantastic deals to assist you in finding the perfect gift for every person on your list. Staples will be offering great deals (including exclusive offers!) throughout the holiday season, helping you get more for less! For more holiday tips be sure to check out the Staples Holiday Center.
This post is brought to you by Staples. All opinions are 100% mine.