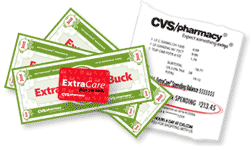 I researched this coupon inside and out, and this one is absolutely legit. Get $3 off any CVS Brand purchase through January 17th!
Here's how to print yours:
Click on the "Balt Edition."
Go to Page 14 by selecting it from the top menu.
The Page will load on the left side. Click on the page and a larger image of the page loads on the right side.
Click "Print" on the top right.
Just a few suggestions on what you can get for FREE with this coupon:
CVS Beauty Bar soap 2-pks. were $1.99 and in the following varieties – Exfoliating, White, Cool Moisturizing, Sensitive Skin
CVS Emerald Mist Deodorant Soap 3-pk. in Aloe Vera or Hydrating Burst
CVS Aloe Cool & Fresh Light Moisture Lotion 3.3 oz. $1.49
EOB loofah bath sponge $1.99
CVS Advanced Healing Fragrance Free Lotion 97 ML $1.49
CVS Mild Hypoallergenic Baby Oil 4 oz. $1.49
CVS Total Moisture Dry Skin Lotion 3.3 oz. $1.49
Many types of CVS hand sanitizers and liquid hand soaps are priced $1.19-$1.99
CVS Kid's Body Wash $2.99
CVS Sunblock lotion SPF 30 2 oz. $2.19
CVS Medicated Apricot Scrub $2.99
CVS Hydrating Body Wash w/ essential oils 12 oz. $2.99
CVS Moisturizing Body Wash 12 oz. $2.99 in the following scents – Ocean Breeze, Cucumber Melon, Milk & Honey, Lavender and Chamomile, Pure Silk
Thanks to i heart cvs for the heads up on the coupon!
What are YOU buying with this coupon? I'm sure there are hundreds of items other than what I've listed so far.