The digital rewards site, Swagbucks, just hit a major milestone — they've given their members over $200 million in cash and free gift cards since 2008! I use Swagbucks all the time to get free gift cards doing stuff I already do online, like shopping, answering surveys, watching videos, discovering great deals, and searching the web.
To demonstrate how big the number 200 million really is, here are some fun facts: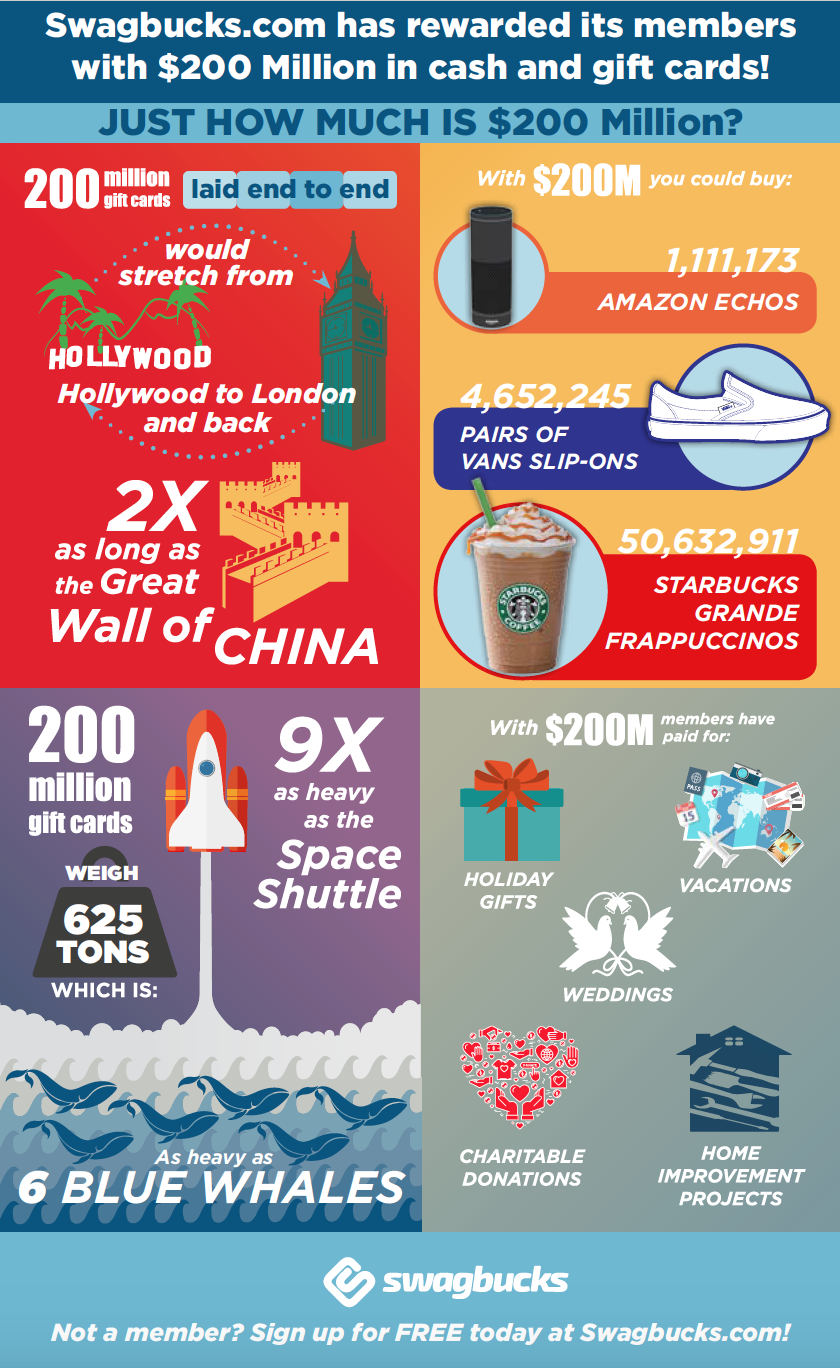 If you're new to Swagbucks (or not), be sure to check out my comprehensive post on earning SB to learn how to earn even more after you register!