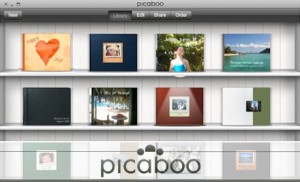 So I'm a little late to the Groupon frenzy. In fact, I just made my very first Groupon purchase yesterday because I wanted to be able to share my personal experience with the program with you all. I haven't actually received that Groupon yet, but this deal is too good to not share…
First of all, what is Groupon?
In their own words: Each day, Groupon features an unbeatable deal on the best stuff to do, see, eat, and buy in your city. By promising businesses a minimum number of customers, we get discounts you won't find anywhere else. We call it "collective buying power!"
However, sometimes the Groupon offers are online deals. In this case, anyone can take advantage of them, regardless of where you live!
Oklahoma City Online Deal:
The Groupon deal for Oklahoma City today happens to be an online deal for a $100 Picaboo Groupon for just $25. But what makes this even more fantastic is that you can use the Groupon to pay for the shipping on the FREE Picabook Photo Book offer that is running through the end of the month. This is a great way to piggyback deals to get the most for your money!
Just go to Groupon and click on "Visit More Cities" to find this offer.
Thanks, Faithful Provisions!