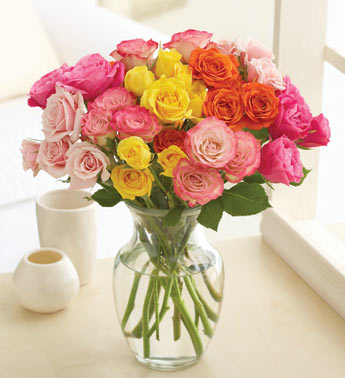 If your sweetie loves roses, here's a fantastic deal on 50 spray roses from 1-800-FLOWERS. They're priced at $24.99, but you can score them as low as $13.69 when you shop through Ebates to get 12% cashback on your order. As always, new members will receive an additional $5 bonus on their first purchase.
While you can't schedule your order for delivery exactly on Valentine's Day, you can schedule it to be delivered on the 13th!
Ordering instructions:
After you login or register as a new member, search for 1800FLOWERS.com on the Ebates site. You must click through their link to earn your cashback.
Place your order for 50 spray roses, item number 17883. Use coupon code NURSE to get 15% off, and your final price at checkout should be $21.24. Note that some locations may be charged sales tax.
Generally you can expect your cashback bonus to be deposited into your account approximately 30 days after making a purchase. Current Ebates members will have a final price of just $18.69, and new members will have a final price of just $13.69 after $5 bonus!
Thanks, The Thrifty Mama!