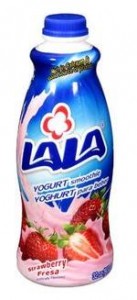 Here's a list of the top 5 deals under $1 available at Walmart this week. You'll find everything from LaLa Yogurt Smoothie drinks to Back to Nature Macaroni and Cheese Meals and more so organize your list and coupons and grab some great deals!
Carmex Lip Balm, $0.98 ea.
$1/2 Carmex Lip Balm, exp. 12/31/12 (SS 10/21/12)
$0.48 after coupon!
Back to Nature Macaroni and Cheese Meals: $1.25
$0.75/1 Back to Nature Dinner printable coupon
$0.50 after coupon!
LALA Yogurt Smoothie, $0.93 ea.
B2G1 LaLa Yogurt Smoothie printable
$0.62 each wyb 3 after coupon!
Lotus Biscoff Cookies, $1.28
$1/2 Any Biscoff Cookies printable coupon
$0.78 each wyb 2 after coupon!
Angel Soft Tissue, $1.37
$0.50/1 Angel Soft Facial Tissue printable coupon
$0.87 after coupon!
Check out more great Walmart deals before you go.
Thanks, I Heart The Mart!