I have to say that I am SO glad to be done with the diapers, pull-ups and wipes phase. Not only was that an expensive stage, but the logistics of trying to keep track of my stockpile in 3+ sizes was HARD, I tell you! And making sure I had my diaper bag stocked and ready — I don't even remember how I was able to stay on top of it…
For those of you still in the midst of it (I feel your pain), check out the Baby Stock Up & Save event at Walmart happening now! You can save on all your favorite essentials for infants to children, including your favorite Kimberly-Clark baby and child care products, like Huggies, Pull-ups and Goodnites.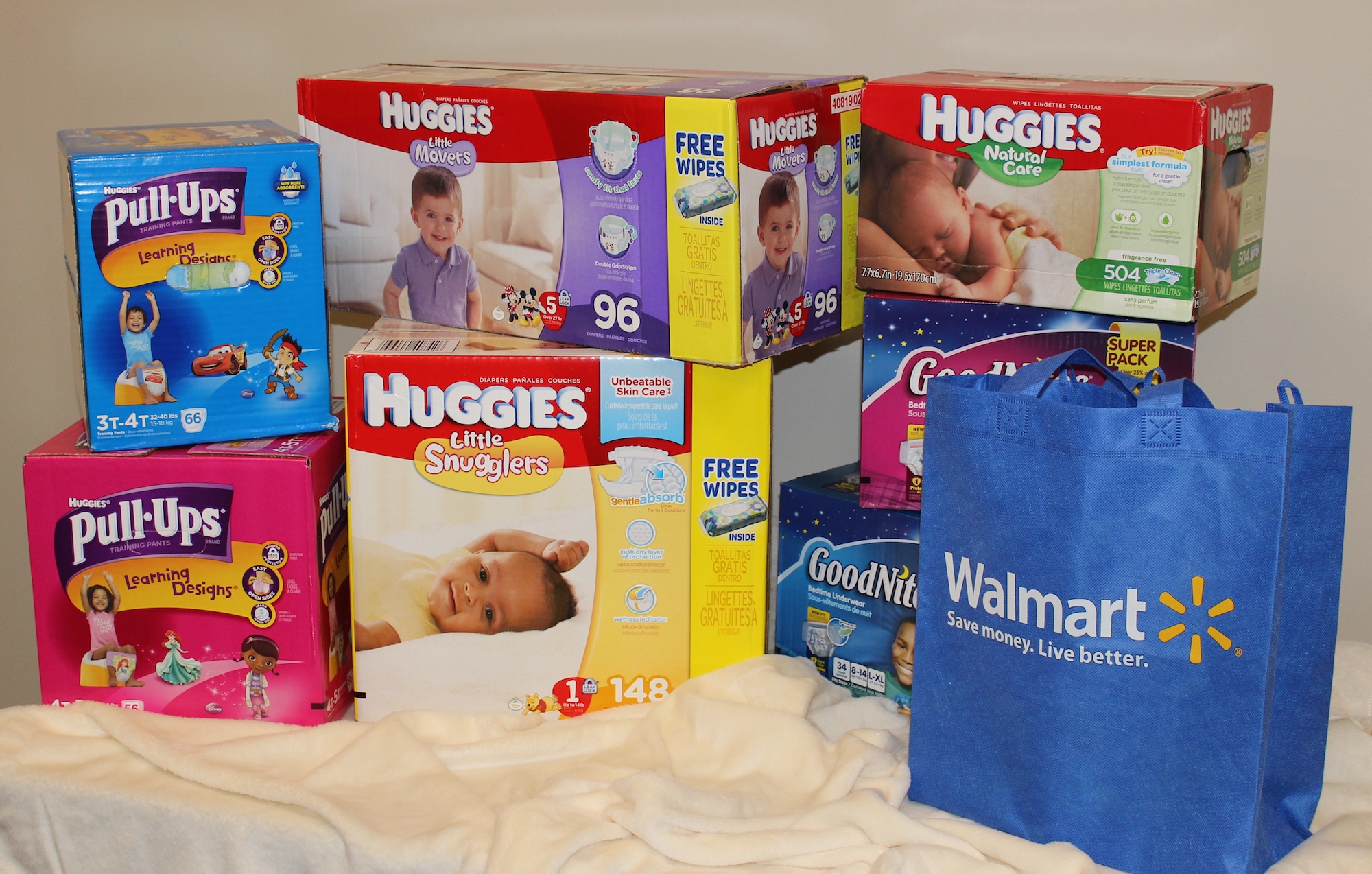 Pricing includes:
HUGGIES Diapers, $34.47
Pull-Ups, $24.94
HUGGIES wipes, $11.97
GoodNites Youth Pants, $24.94
PLUS during this limited time event, diaper packs will include free FROZEN wipes! And there's more — print these new money-saving coupons to save even more:
The Walmart Baby Stock Up & Save Event savings are available both online on Walmart.com and in stores; however, if you want to use these printable coupons, you'll need to print them and use them at your local store. Happy savings!