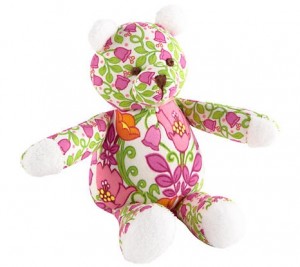 Today you can pick up this cute Vera Bradley Bear for $4.50 – with FREE Shipping (and no minimum purchase required)! This looks like a cuddly Christmas present for someone special! Plus take a minute to check out the other clearance items too:
Small Cosmetics Bag, $11.55 (reg. $22)
Market Totes, $6 (reg. $8 )
Large Family Tote, $19.58 (reg. $58!)
and more!
Thanks, Passion for Savings!