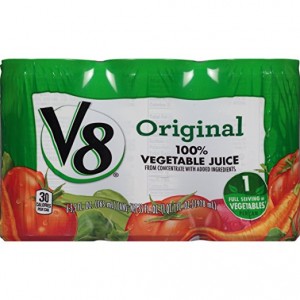 If you're filling a Prime Pantry Box, you can add a 6-pack of V8 100% Vegetable Juice for $2.98! As an added bonus, the V8 Juice is part of TWO special promotions.
Thanks, Jungle Deals & Steals!
What is Prime Pantry?Prime members can shop for groceries and household products in everyday package sizes (for example, a single box of cereal) with Prime Pantry. Prime Pantry allows Amazon to expand its selection and offer thousands of items to Prime Members that are cost prohibitive to ship for free individually.