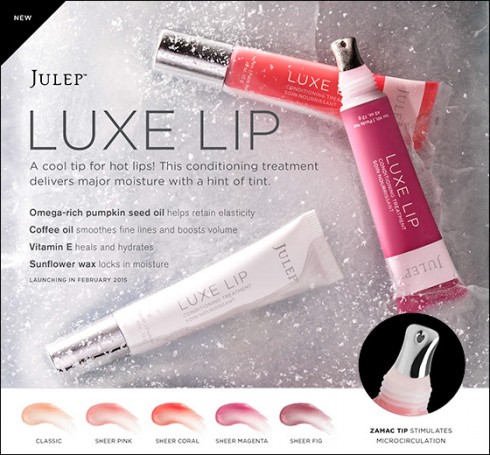 Juelp's Luxe Lip Treatment is created with a high-tech zamac tip to soothe dry chapped lips and promote micro-circulation, while the omega-rich pumpkin seed formula boots lipids and helps lips retain elasticity.
"I love how it feels to put Luxe Lip on as much as I love how it feels to wear it" says Jane Park, Creator/CEO. "It's a lip-spa moment you can treat yourself to anytime."
Right now you can get TWO Julep Luxe Lip Treatments for $24 (a $48 value) when you enter code TWOLUXE at checkout. (Also good on the original Luxe Lip Conditioning Treatment, too).
Don't miss out—this offer ends 1/31/15.