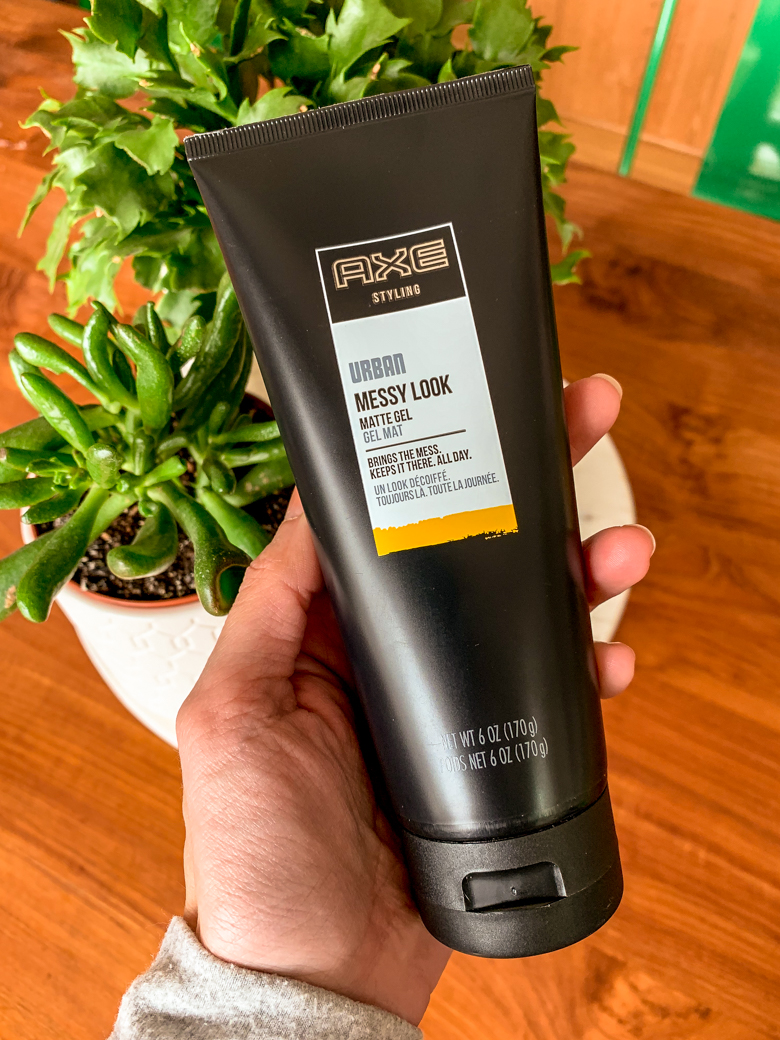 Disclosure: Sponsored by Mirum, all opinions are my own. Thank you for supporting the brands that support this site!
You know my boys are BIG fans of AXE products, so I'm always keeping an eye out for deals to keep them stocked up on their favorite products and scents.
Which would be a whole lot easier if they all liked the same ones — but NOPE, all three have their own style and personalities, and therefore, their fave AXE products are distinctly different…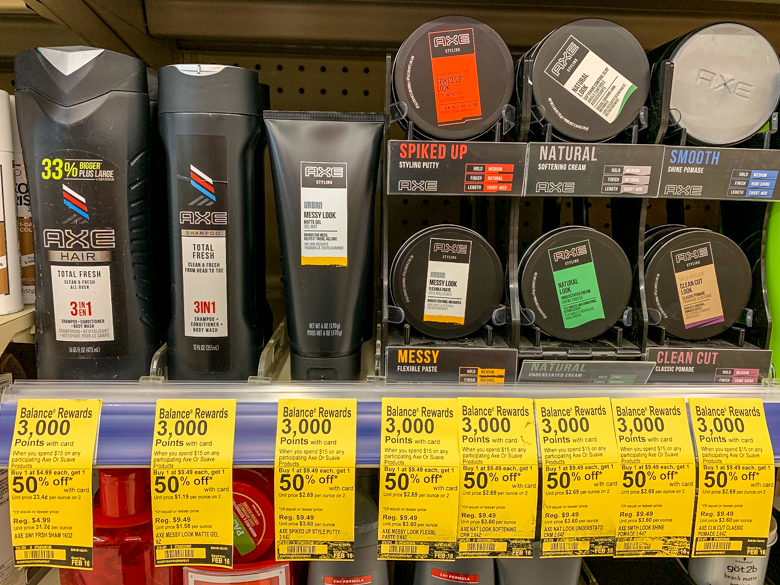 The good news is that Walgreens has TRIPLE the savings on AXE this week, so I'm using this opportunity to snag a few items that they're running low on. Here's the scoop: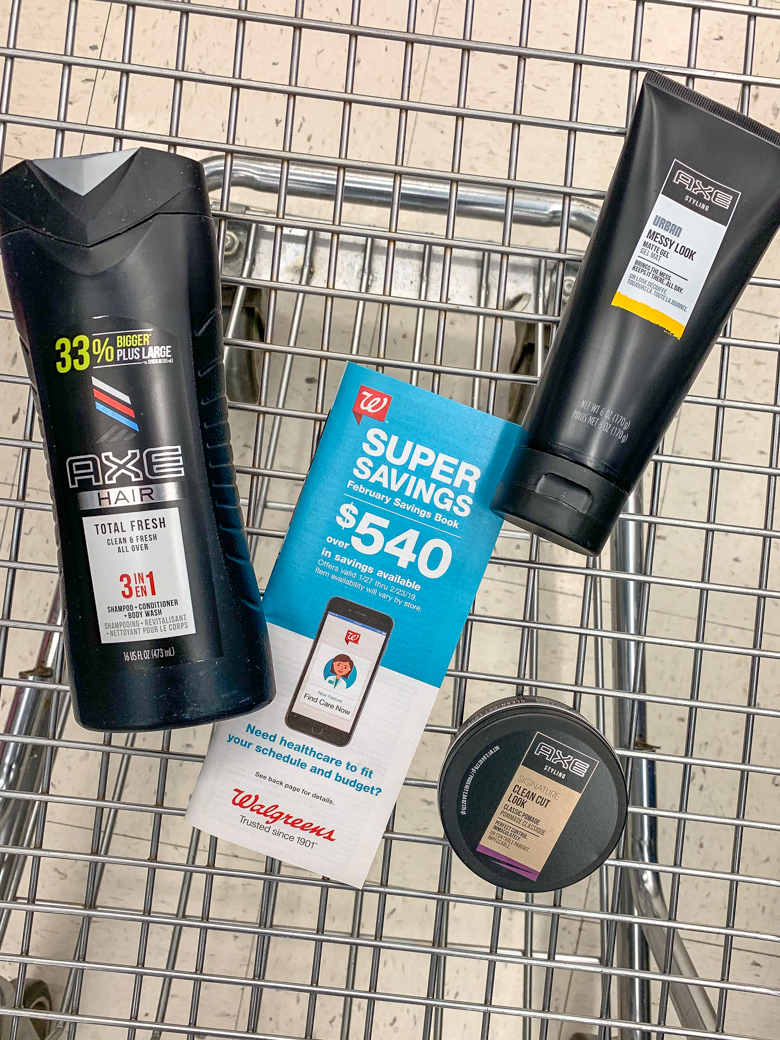 So here's what I picked up on my Walgreens trip:
AXE Hair Total Fresh 3-in-1, $4.99 — while my oldest strongly prefers the AXE 2-in-1 Shampoo/Conditioner (and corresponding body wash), my two younger boys are just fine with this triple duty product. Added bonus: Walgreens had this 33% more bottle on the shelf, which stretches my dollar a little further!
AXE Clean Cut Classic Pomade, $9.49 — my youngest isn't too particular when it comes to scents, but he's definitely opinionated on his hairstyle and the products he uses to achieve it. This pomade creates the structured style he likes, and helps it star put through school, soccer practice, and beyond.
AXE Messy Look Matte Gel, $9.49 ($4.74 w/ BOGO 50% off offer) — my middle son has very thick, straight hair that gets greasy quickly. I picked up this gel for him to try. Hopefully it will help provide some texture and combat the shine a bit!
After the $2 off coupon and BOGO 50% off sale, my total came to just $17.22 for all three items. Plus, I earned the 3,000 Balance Rewards, which will save me $3 off a future purchase!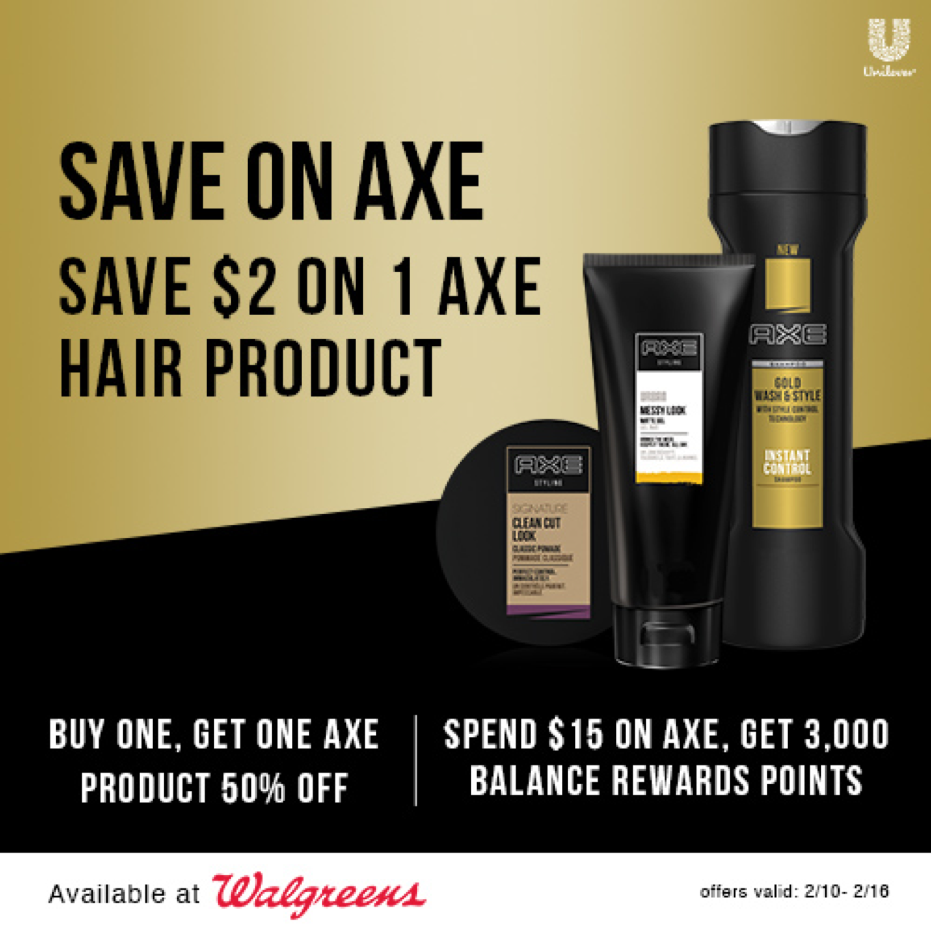 This triple dip on savings is only valid through 2/16/19, so head to Walgreens this week!