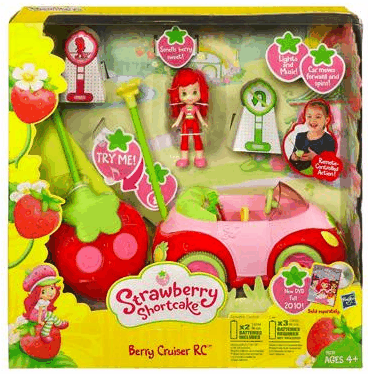 Strawberry Shortcake is big in our household right now since daddy picked up a couple of Happy Meals for the girls while I was away last week that had the miniature dolls in them. Why spend that kind of money on a Happy Meal when you can get two of these sets for the price of one meal at Toys R Us?!?
Buy (2) Strawberry Shortcake Berry Cruiser Sets at $14.99 ea.
Use $5/$25 Toys R Us Purchase coupon
Use (2) $10/1 Select Strawberry Shortcake Products, exp. 10-18-10 (SS 09/26/10)
$2.49 ea. after coupons!
Hopefully they'll still be excited about them in a few months because I plan to put them away for Christmas.
Thanks, Passion For Savings!