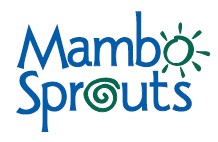 Thinking Organic Thursday is brought to you by Susan at Organic Deals & Coupons. Susan finds coupons and deals on organic food, clothes and health & beauty products on her site.
New organic deals and coupons available this week:
Mambo Sprouts has updated their online printable coupons. Save on Arrowhead Mills, Country Choice Organic, Santa Cruz Organic and many more organic brands!
"Like" RW Knudsen on Facebook for your chance to win a price pack of organic goodies from them and Annie's! Click on the "Win" tab to enter. You can enter every day until the 25th.
Complete this short survey for Eco Lips and they will send you a coupon code for 50% off your next order. Grab some organic lip balms at a great discount!
See the previous organic roundups for more offers that are still available!
As always, make sure you're protecting your personal information when you're signing up for freebies.