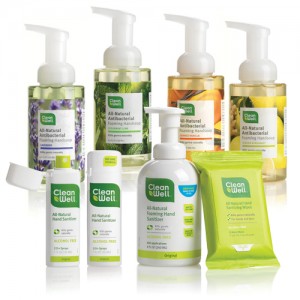 Thinking Organic Thursday is brought to you by Susan at Organic Deals. Susan finds coupons and deals on organic food, clothes and health & beauty products on her site.
New organic deals and coupons available this week:
Skip the triclosan and bleach and go natural with your cleaning and antibacterial products. Save 30% on CleanWell products with promo code: PLANET30AA now until 4/30/13.
See the previous organic roundups for more offers that are still available!
As always, make sure you're protecting your personal information when you're signing up for freebies.