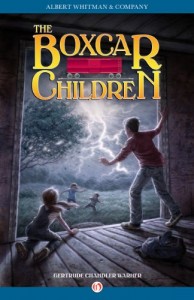 Amazon has a vast collection of e-Books for your Kindle
. Even if you don't have a Kindle, you can download a FREE app for your computer, BlackBerry, Android, iPhone or iPad.
Today you can pick up The Boxcar Children (eBook #1) for $0.99!

Hailed by School Library Journal as one of the top 100 children's novels of all time, Gertrude Chandler Warner's story has delighted generations of young readers and launched a long-running series and an animated film featuring her fearless foursome. Now, new and old fans alike can delight in the timeless book that started it all, featuring illustrations by L. Kate Deal.
Thanks, Money Saving Mom!