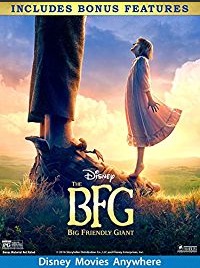 Right now from Amazon Instant Video you can buy The BFG (including Bonus Features) for $2.99!
Disney presents a Roald Dahl classic directed by Steven Spielberg. When a young girl crosses paths with a mysterious Giant, she's launched on an adventure filled with magic, wonder and unexpected friendship in this imaginative tale.
Thanks, "Cents"able Momma!