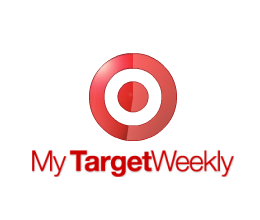 Target is making headlines recently.  Some good news.  Some not so good news.  But, both you need to know about!
:: Coupon Value Issues
First, lets start with the bad, which is also the most important for you to know about as consumers.  Recently, Target made a few changes to their system, so that coupons would automatically adjust down if an item was less than the value of the coupon.  Unfortunately, the upgrade isn't working properly the end result is that many customers aren't getting the full value for their coupons.
Coupons that are for multiple purchases, like $1/2 or a $2/3, are the ones causing the problem.  Lets say you purchase two items for $0.75 each and try to use a $1/2 coupon.  Since the coupon isn't more than the value of the items individual prices, you should end up paying $0.25 each, without any adjustments being made.  However, their new system is comparing the full value of the coupon to the price of a single item, and adjusting the coupon down to $0.75, not giving consumers the full value.
I had hoped that once Target found out, they'd fix the problem immediately or find a temporary solution until a fix could be found, but days are flying by and it seems that Target is still "working on a fix", while consumers are getting short changed.  In the end, until a solution is found, you need to watch cash registers carefully, check your receipts, and make sure you're getting full value for your coupons!
Target is urging consumers to speak up and point out issues with their coupon values, so if you experience any problems that your local Target won't fix, make sure to contact Headquarters!  Hopefully, this won't last much longer though.
:: My TargetWeekly
On the bright side, Target did release some new technology that is also making headline and works wonderfully – My TargetWeekly!  You can now register with Target, then customize the ad to match what you want to see, plus make a custom shopping list from your new personalized ad and get alerts when specific items on your list go on sale.  Here's how:
Head to My TargetWeekly and register via Facebook.
View the weekly ad by module, page, or category.
Flip through the sales and remove modules that don't interest you.  For example, don't have a pet?  With a click of the "X", you can remove all pet sale notifications.
Next, add modules you do want to see.  Have a baby?  Make sure you add the "Kids + Baby" module to see the baby sale items each week.
Now, when you scroll over a sale item, an arrow will appear.  From here, you can tell Target that you "Love It" or add it to "My Weekly List" for it to appear on your customized shopping list.
And finally, looking for something specific?  Dreaming of a new HDTV for football season?  Set up a "My Deal Alert" to get notified when it goes on sale!
You can even get more detailed.  Vegetarians can remove all meat from their weekly ad, while couponers like us can make sure to add the "Featured Coupons".
Now, if they'd only tell us if the coupons on their site were manufacturer or store coupons, so we didn't waste ink printing coupons we think are store coupons, only to find out they are manufacturer.  Or maybe show us which items in the circular have a matching store coupon!  That would be wonderful.
Don't forget to check out this week's Target Deals and the Ongoing Target Deals for more opportunities to save.
Beth from In Good Cents is the Deal Seeking Mom Store Expert for Target. At In Good Cents, she teaches her readers the skills they need to dramatically cut their own grocery budgets.