We often find some of the best holiday prices online, but this holiday season Target and Best Buy will be giving Amazon and other online competitors a run for their money by matching online prices in store.
Target plans to match online prices from Amazon, Walmart, Best Buy, Toys 'R Us, Babies 'R Us, other online competitors from November 1-December 16, 2012. Show your cashier the online price on your smartphone or ask customer service to look it up for confirmation. They'll also be rolling out FREE Wi-Fi for the holidays, making it even easier to look up those online prices.
To make holiday shopping even easier, Target is adding QR codes to popular toys, so parents can secretly buy them online with their smartphone. This is kind of neat, since you can take your kids shopping and not have to attempt to hide things in the cart if you're shopping for them. You can just buy it quickly and secretly on your smartphone.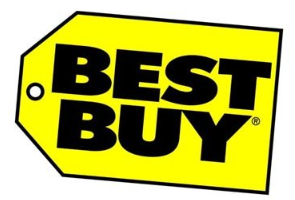 Best Buy will be matching online prices from November 4-17, 2012 and November 27-December 24, 2012, excluding Black Friday and Cyber Monday. They also plan to offer FREE shipping on any product out of stock in store.
Don't forget to check out this week's Target Deals and the Ongoing Target Deals for more opportunities to save.
Beth from In Good Cents is the Deal Seeking Mom Store Expert for Target.  At In Good Cents, she helps families in Indiana and beyond save on every day necessities, so they can splurge on the more enjoyable things in life.