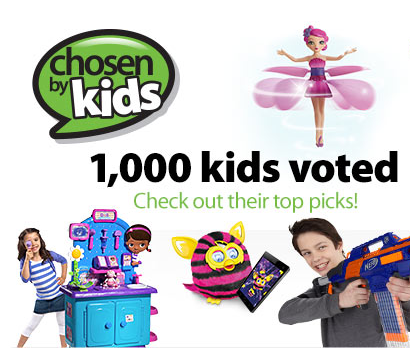 If you're still at a loss for Christmas gifts for your little ones, you may want to check out Walmart's Top 20 Toys for 2013 list. I know a lot of stores put out these lists, but Walmart really went above and beyond this year in the method they used to choose the toys.
Walmart brought 1,000 kids ages 18 months to 10 years old together over the summer to play with a wide variety of toys. The let the kids actually test the toys like they would play with them at home while observing how they interacted with them and getting direct feedback on what they loved and what they didn't. All of this information was compiled to create their Chosen By Kids top 20 list!
And there were definitely some surprises along the way, with a few toys making the list that were a bit of a surprise. Check them out and let me know what you think!
All of these toys are eligible for Walmart's layaway program, as well as Walmart's Ad Match Guarantee!
Which toys are on your shopping list this year?