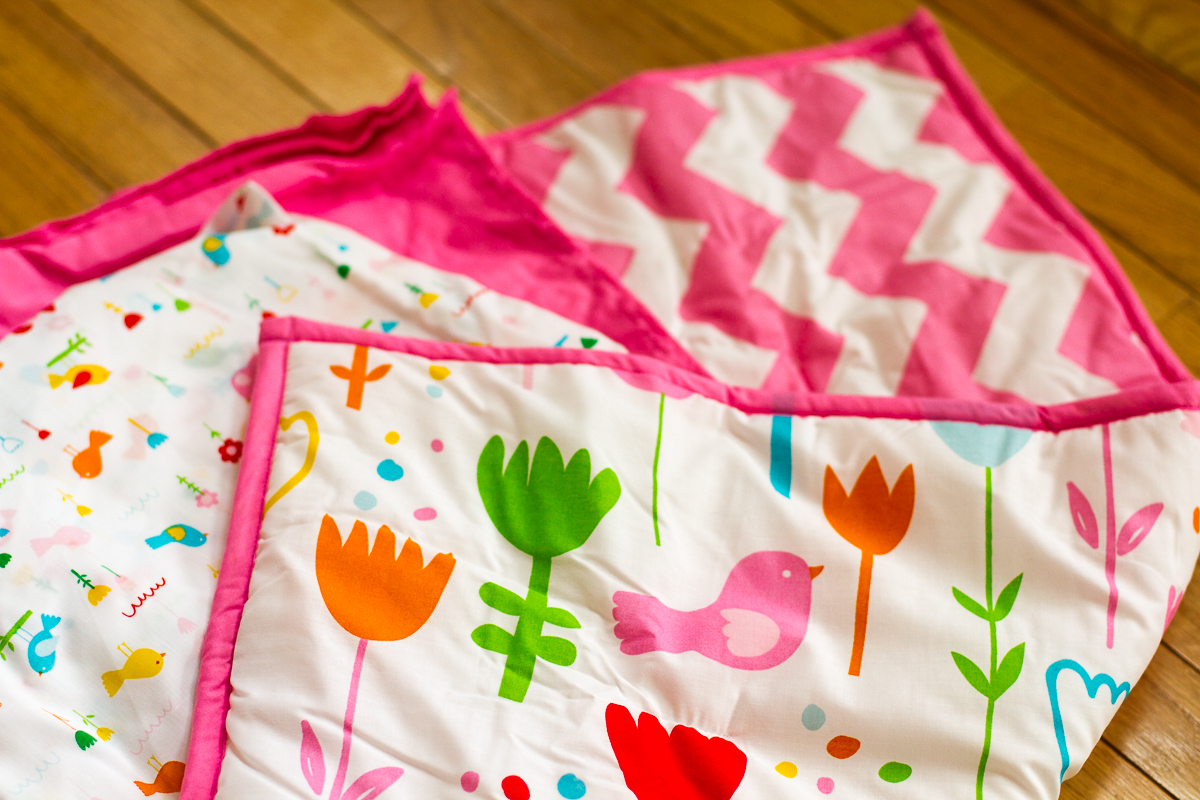 I can vividly recall leaving the doctor's office the day of my first-ever ultrasound and telling my husband, "I really think the doctor was wrong when she said we're having a girl. I know it's a boy!" He, of course, thought I'd lost my mind, but we'd have to wait another 4.5 months to see if my feeling was true. In the meantime, I told everyone to buy me neutral clothing in yellows and greens, and I picked out bedding in the same colors just to be safe.
Though my mom passed along the message, on the day of my baby shower I opened gift after gift of totally adorable pink outfits. So when, two weeks before I was due, I happened to find a cute little blue outfit on clearance from Valentine's Day, I bought it to take with us to the hospital just in case…
To make a long story short, it was another two years and two more babies before I got the chance to use all of those frilly pink outfits. Sure enough, we were blessed with a sweet baby boy, and he had one outfit to his name. Thankfully our friends and family members came to the rescue with lot of little boy outfits, but I was even more thankful that I stood my ground on the yellow and green bedding — the same bedding that I used for all five of my kids!
However, if I'd known for sure that we were having a girl, I'm certain I would have picked out a bedding set like this one from Pinwheel. I love the bright, cheery colors and sweet little birds showcased in the Sweet Tweet pattern, and it would have made such a fun starting point for decorating a little girl's room!
And the really fabulous part? The Pinwheel Sweet Tweet 3-Piece Crib Bedding Set is on rollback right now for just $24.99 (reg. $59.98) — with FREE shipping! And there are lots more patterns to choose from for boys, girls, and even a few neutral, with most being on rollback, making them a super budget-friendly gift idea.
By the way, my mother's intuition was right on for the gender of my four other babies, as well… Did you have a strong feeling one way or the other?