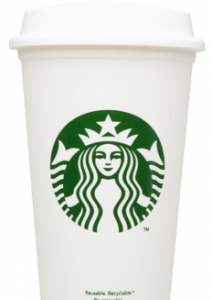 Hurry to claim your Starbucks Rewards FREE Bonus Rewards Star today! Login to your Starbucks Rewards account and complete a quick task to earn your FREE Bonus Rewards Star. Here's how:
Scroll down to find "Rewards+"
Download or view the "STARBUCKS GLOBAL RESPONSIBILITY REPORT" , but keep your account tab open.
When you get the 'Task Complete' message, return to your Rewards page.
Enter your email address to get your FREE star code emailed to your inbox.
Hurry, this offer expires 4/19/14.
Thanks, For The Mommas!