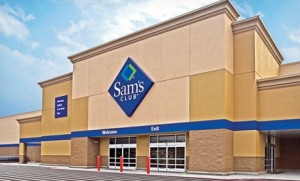 Now's a great time to get an annual Sam's Club membership for $45 and enjoy a FREE upgrade to the Plus membership (a $55 value) PLUS a $20 Gift Card!
There's also a bonus offer: the first 10,000 to get this offer and join Sam's Club receive a special meal offer as well! Valid today through 9/5 only. The special meal offer includes a FREE 16" Take & Bake Pizza, FREE 18 count Chocolate Chunk Cookies and $4 off Organic Spring Mix Salad.
Visit Sam's Club today, enter your email address to get your personal code to redeem at your local club to enjoy this deal.