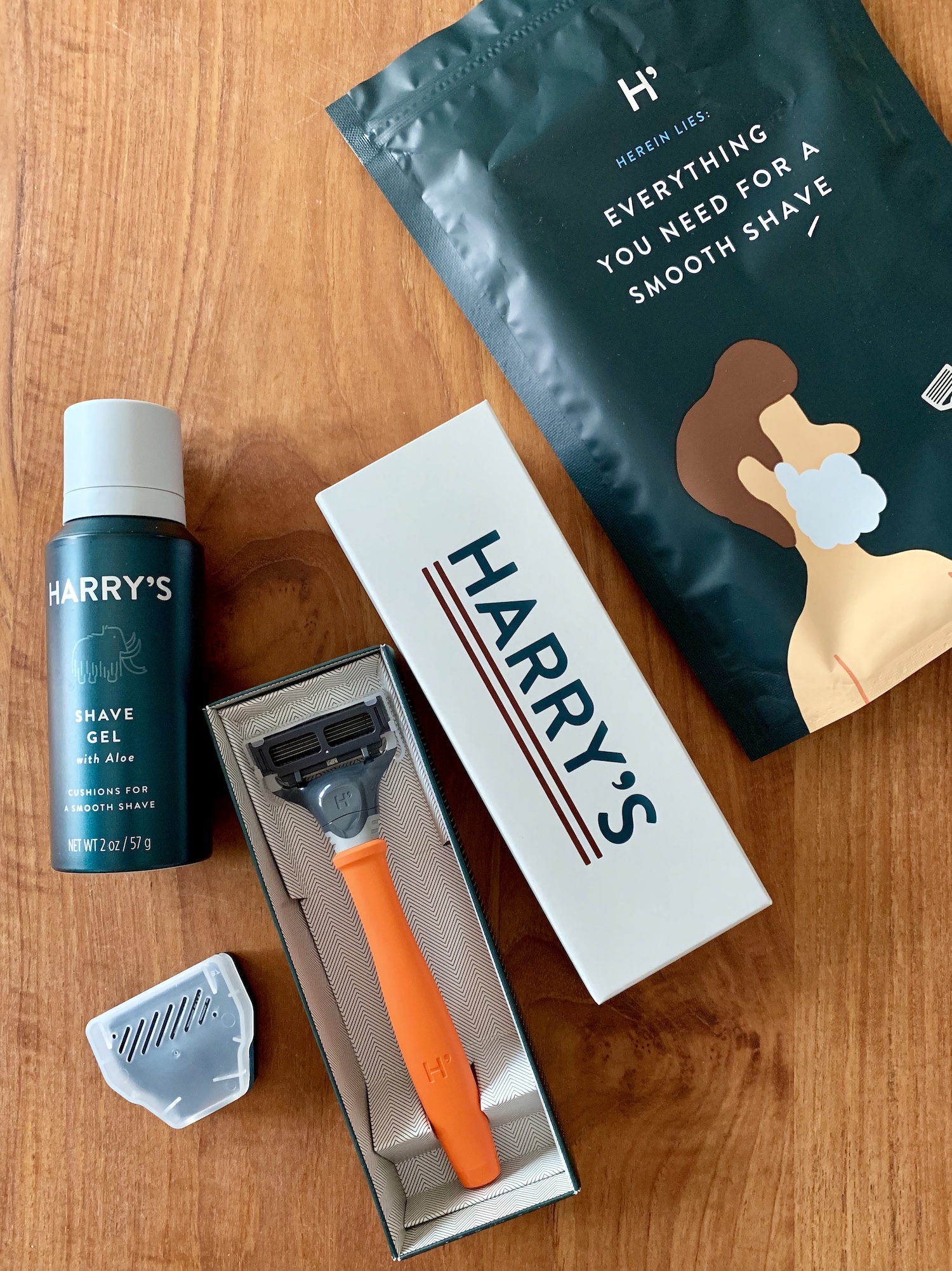 I love companies that encourage you to try their products before you buy them, and Harry's is no exception. Right now they're offering a FREE trial set that includes:
— a Truman Razor with five-blade razor cartridge (choose your handle color!)
— Foaming Shave Gel
— a Travel Blade Cover
This set lasts about 2 weeks, so you can really get a feel for if their products are right for you. What's the catch? There is none really — just pay $3 shipping to receive the trial set.
I ordered a Harry's Trial Set for my husband several months ago, and I was SO surprised at just how nice the set is. The razor is super sturdy and weighted just right, and the shave gel is amazing! How do I know? Well, let's just say the kit never actually made its way to my husband's sink, LOL…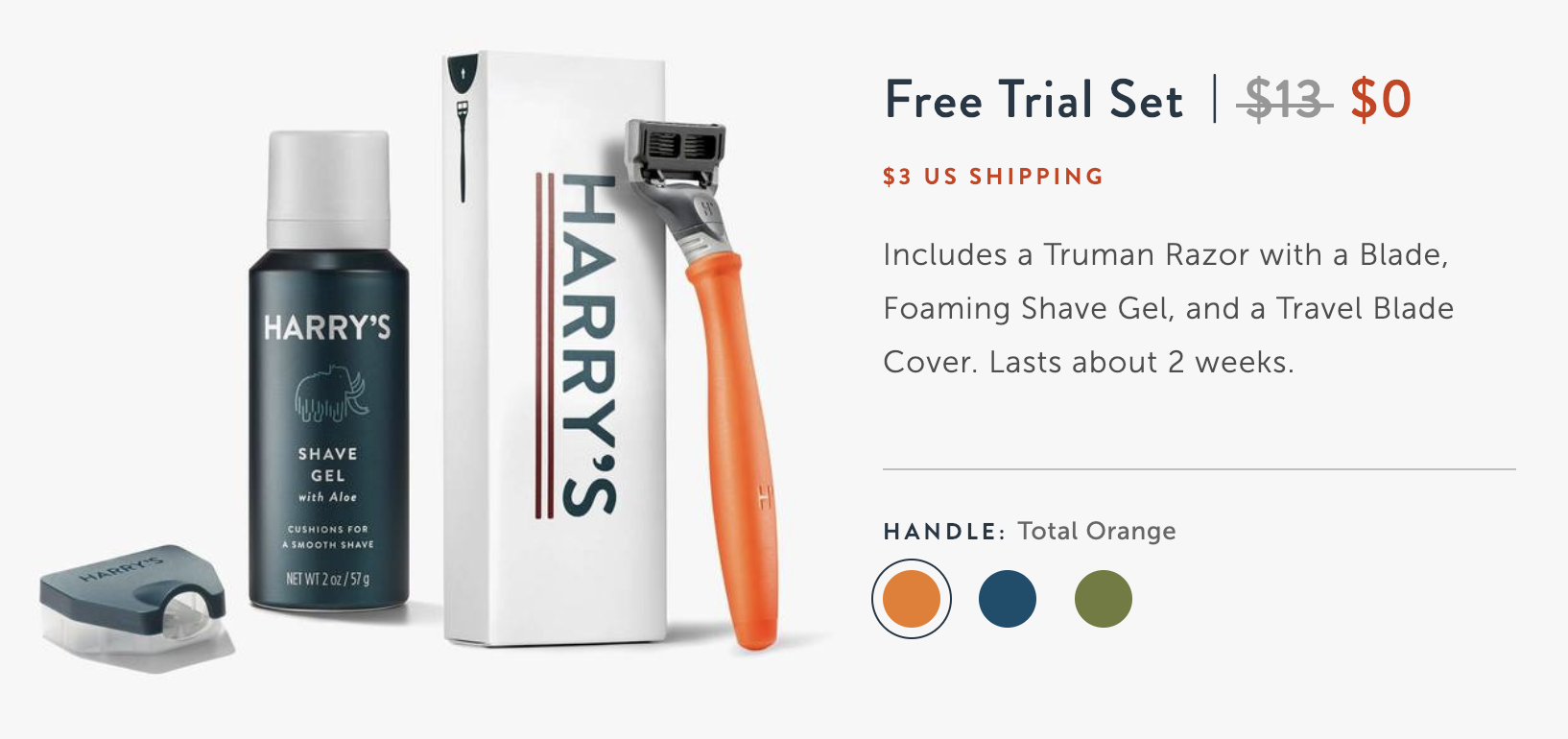 Here's how to get your FREE Harry's Trial Set for $3 shipped:
Visit Harry's to learn more and click "Get Started".
Add any extras and set up your account.
Choose how often you're like to receive future deliveries. You can cancel any time.
Checkout and pay just $3 for shipping!
I'd love to hear what you think!