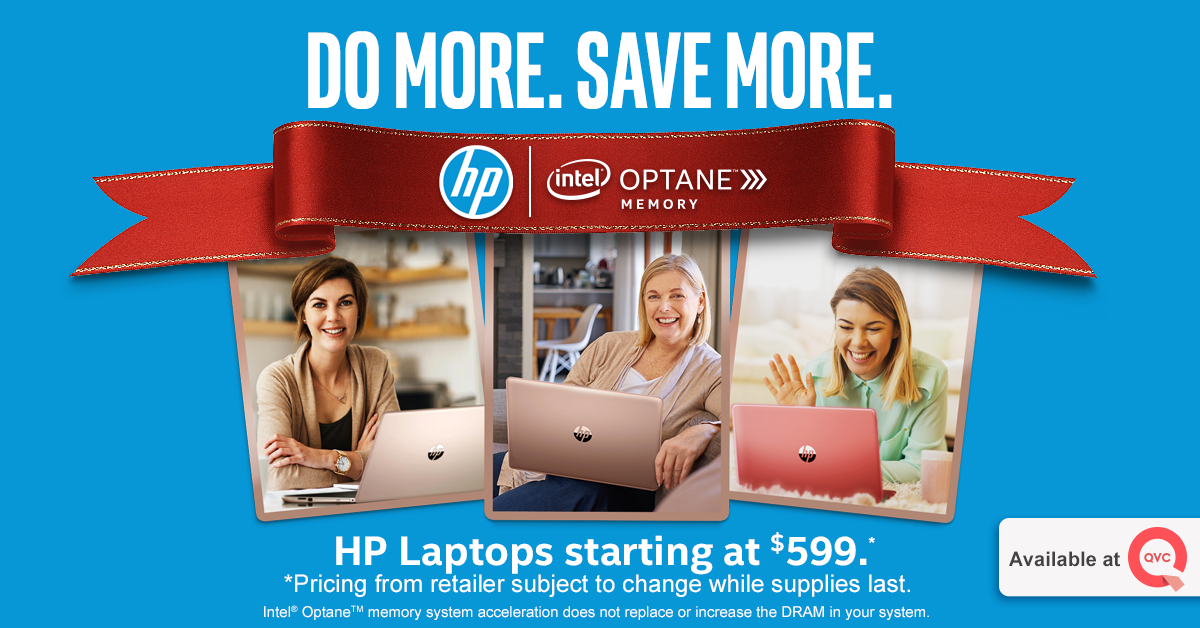 Disclosure: Sponsored by Mirum, all opinions are my own. Thank you for supporting the brands that support this site!
Is someone on your Christmas list hoping to find a new laptop under the tree this year? Or maybe you've been holding out for an amazing laptop deal so you can treat yourself to a new one…
Either way, you're going to want to check out these two HP Laptop deals on QVC.com:
And the BEST part? You don't even have to wait until Black Friday to snag them — you can pre-order them RIGHT NOW!!!
So what makes these HP Laptops so special?
Well, for one, they're both powered by Intel® Optane™ Memory*. This is cutting edge technology, folks. It learns your habits and uses storage acceleration, so you can wait less and do more. Over time, it actually adapts to the way YOU use your notebook, resulting in shorter boot times, faster app launches, and overall a more responsive performance. Sounds AMAZING, doesn't it?!
Oh, and in addition to a fabulously low price, QVC.com also has exclusive colors (iridescent rose gold and iridescent white), 6 months no interest, and free shipping when you pre-order these new laptops from November 17-24!!!
So what are you waiting for? Pre-order an HP Laptop powered by Intel® Optane™ Memory now, and then be sure to tune in to watch the QVC Live event on 11/24 for a great deal before it sells out!
*Intel® Optane™ memory system acceleration does not replace or increase the DRAM in your system.