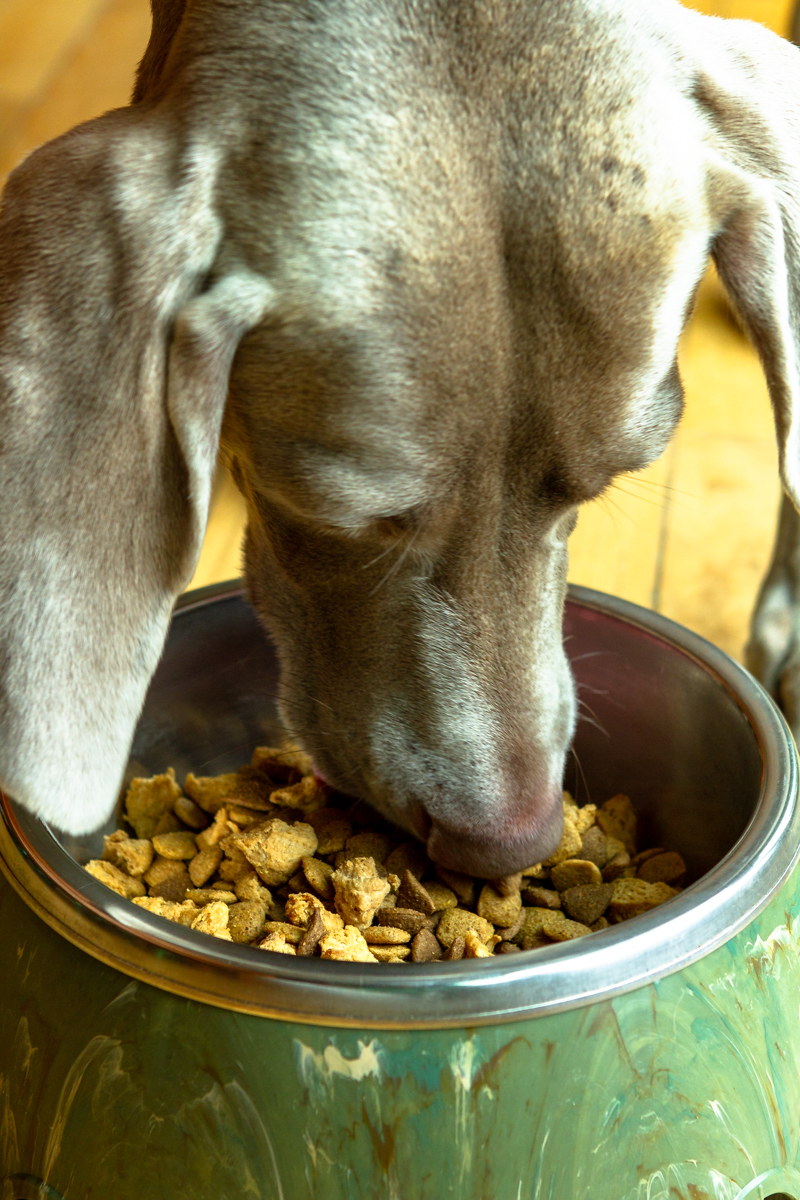 Disclosure: Sponsored by Mirum, all opinions are my own. Thank you for supporting the brands that support this site!
For many of us, pets are a part of our family — and our Weimaraner, Scarlet, is no exception. She's very much like one of my kids, a bit of a pain in the you know what sometimes, but loving and loyal always.
Since having her spayed earlier this summer, she's packed on a little weight. So we've been adding in longer walks throughout the week, and we also decided to take the Purina ONE® 28-Day Challenge with their Healthy Weight Formula.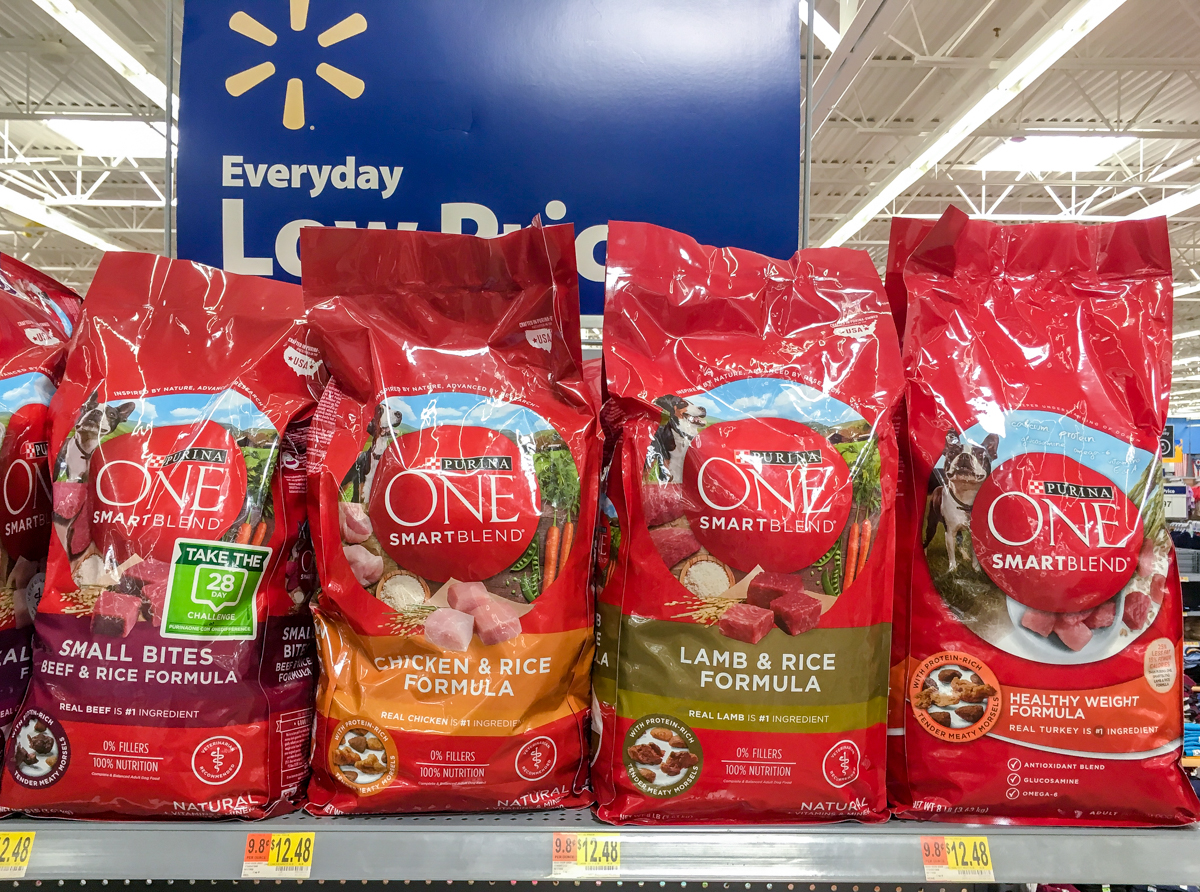 What's the Purina ONE 28-Day Challenge? Basically, when you try Purina ONE for 28 days, you may see visible differences in your pet — like more energy, brighter eyes, and healthier skin.
Purina has put loads of research into the ingredients in each formulation, and they've carefully blended them to improve the health of your pet's whole body:
Every ingredient has a purpose.
Real meat is the #1 ingredient, delivering 100% nutrition with 0% fillers.
Smart nutrition that's inspired by nature and advanced by research.
Crafted in Purina-owned USA facilities for unparalleled quality and safety.
I put a lot of effort into ensuring that my kids are eating nutritious, high-quality food. So it only makes sense that I would do the same for Scarlet!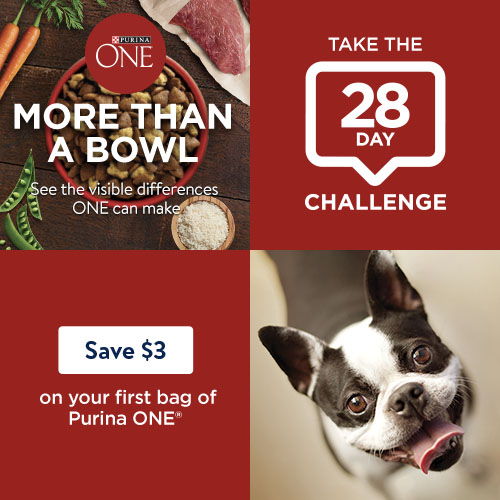 When you register to take the 28-Day Challenge, you'll receive a coupon that will save you $3 on your first bag of Purina ONE. But even better, there's also a new Ibotta offer available that will save you up to an additional $2 off of your purchase of Purina ONE at Walmart!
Purina ONE Dog Food (8-lb.), $12.48
$3/1 Purina One Dry Dog Food printable [Sign Up]
$2/1 Purina ONE Dog Food (Ibotta Deposit)* [Any Variety; 3.8lb.; 8lb. bags]
As low as $7.48 after printable coupon and rebate!
*Note: If you've never redeemed an Ibotta offer for Purina One, you'll have a $2 rebate offer available. If you've redeemed a Purina One rebate previously, you'll receive a $1 rebate offer.
So what are you waiting for? Sign up for the Purina ONE 28-Day Challenge now and your pup will be on his way to better nutrition, helping to fuel your pet's full potential.
P.S. Are you a cat mom? Purina also offers the same challenge and Ibotta offers for cats.