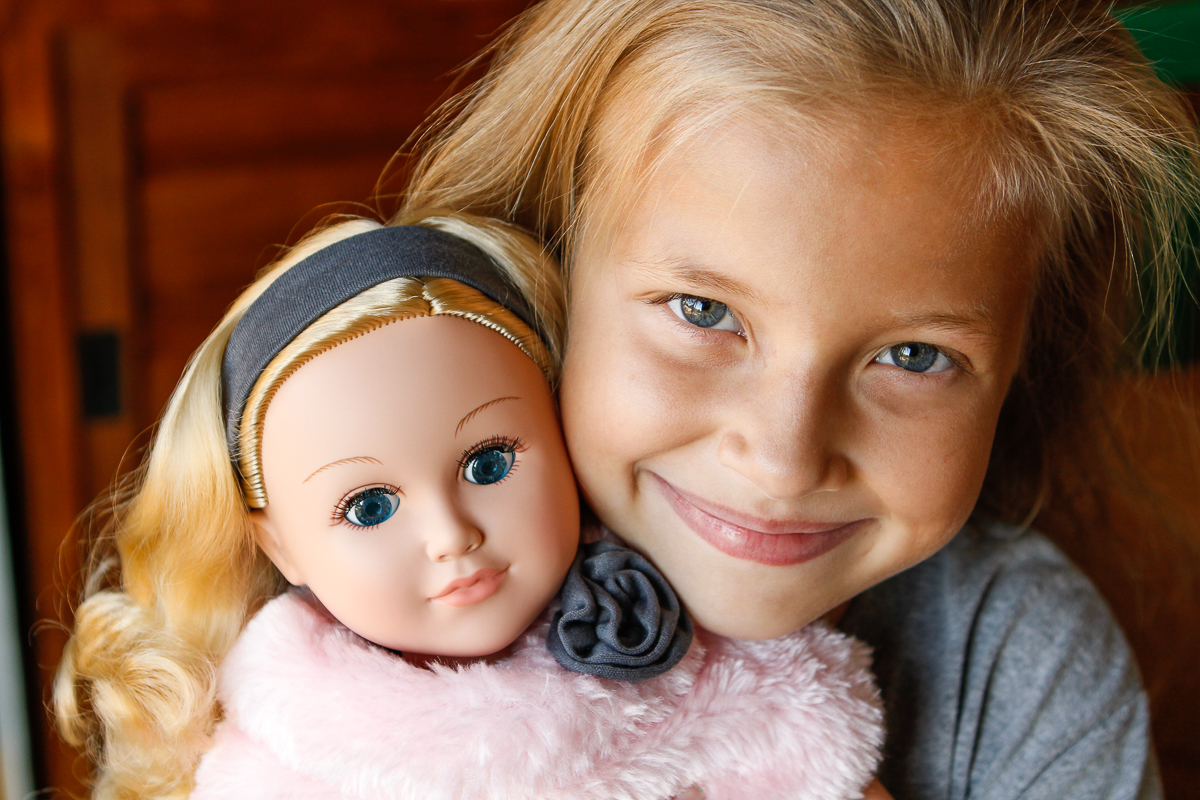 I'm so excited to tell you guys about the new My Life As 18″ Doll of the Year at Walmart! My littlest girl still loves to play with her dolls, and she simply adores this gorgeous dogwalker doll — and I adore the price tag!
Yes, we got sucked into the whole American Girl experience when a store opened up here in Columbus. It's far too easy to drop what amounts to an entire paycheck for many in just one visit, so we quickly let our girls know that it was a special treat that would not be happening again any time soon.
The thing is? I really don't think the quality of those dolls is any nicer than this My Life As doll. She's an incredible value at just $39.44! (And there are other dolls starting at $27.97.)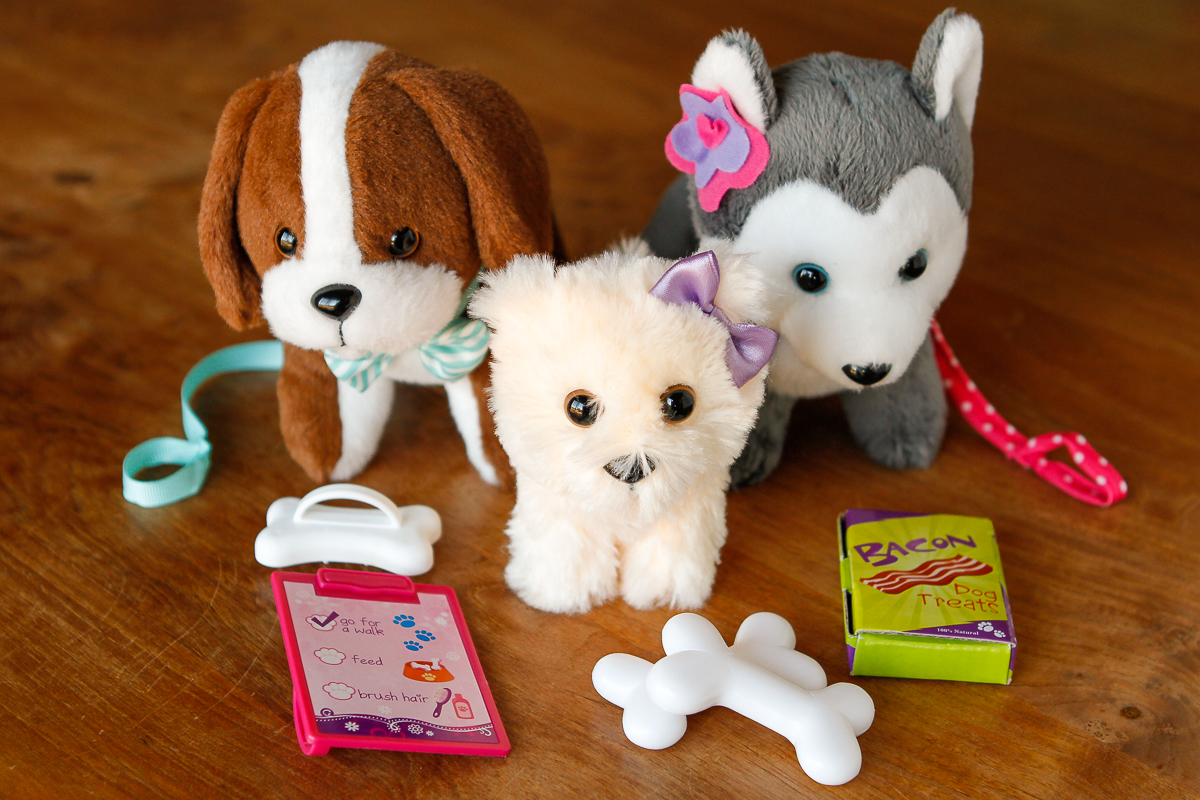 And not only can you choose the haircolor and skintone for this 18″ doll, but she also come with quite an assortment of accessories, including not one, not two, but THREE plush stuffed dogs! Yeah, the "pets" are sold separately at that other store to the tune of $22 EACH…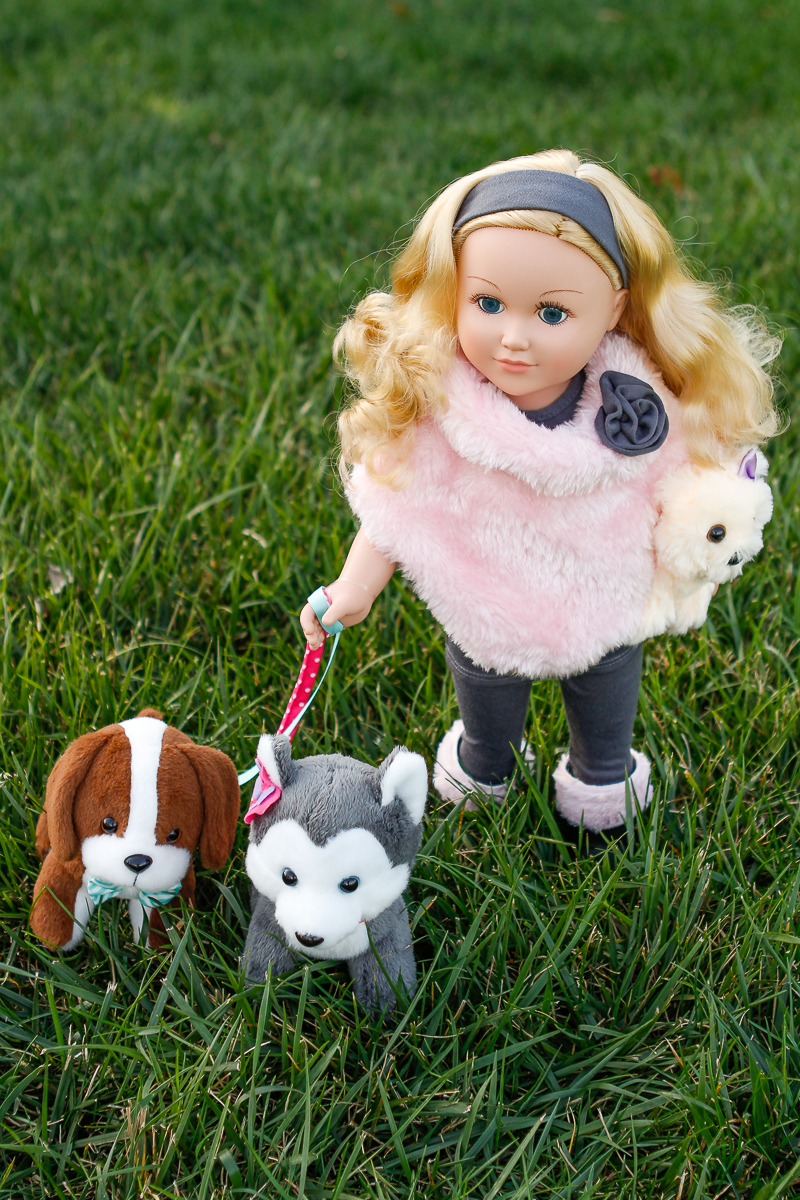 The dolls themselves ultra affordable, and the accessory sets are, as well! My Walmart had a huge display of the dolls and coordinating accessory sets, and I'm certain they're going to be a HOT item this holiday season. I SO wanted to pick up this sweet little My Life As snack stand (a total steal at $27.97) to surprise Addie, but the holidays aren't that far off. Even the convertible car is only $32.94!!!
I could rave about the My Life As doll and accessory line all day long, but really, you should just check them out for yourself. Have you purchased any of these dolls or accessories? I'd love to hear your thoughts!
Quick purchase links:
My Life As 18″ Doll of the Year, $39.44
Other My Life As Dolls, psa $27.97
My Life As Convertible Car, $32.94
My Life As Snack Stand, $27.97