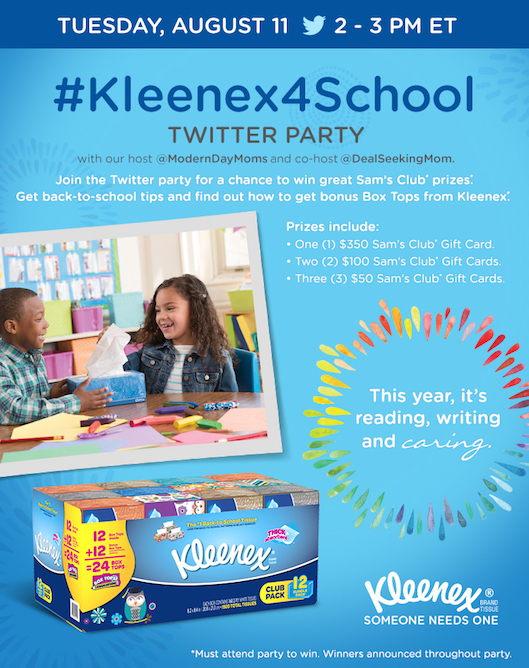 I hope that many of you were able to attend the Sam's Club #Kleenex4School Twitter party on Tuesday of this week! We had such a great time, and I especially loved seeing all of the pics of your kids' first day of school.
Congrats to the following party winners — I hope you enjoy those Sam's Club gift cards!
@MommyWithTwins7
@FiveMenandALady
@TEXASMOM2THREE
@lukitasmom
@TeacherStacyH
And a BIG congrats to @ashleyturk, who won the grand prize of a $350 Sam's Club gift card!!! Have fun spending that awesome win with your kiddos!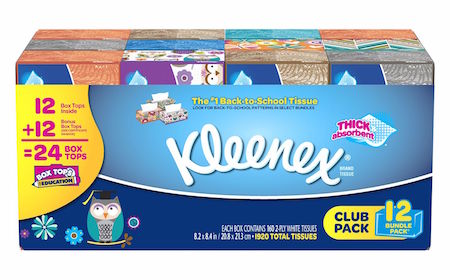 Be sure to check out the awesome savings that Sam's Club has on a 12-count Bundle Pack of Kleenex Facial Tissues right now! In addition to keeping more cash in your wallet, when you buy this bundle pack, you'll get a total of 24 Box Tops that you can pass along to your child's school. What an awesome start to the new school year!
Again, thank you all so much for participating, and I hope to do it again soon!!!