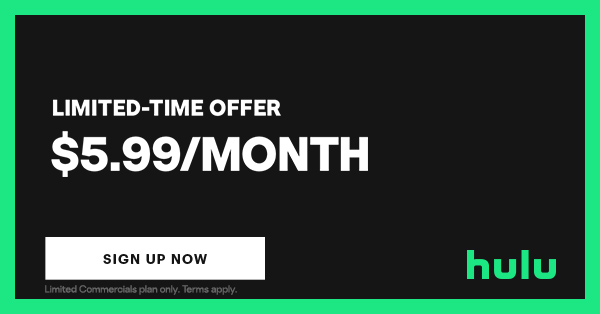 If you've been tossing around the idea of subscribing to Hulu Streaming, right now you can try a month for FREE!
There are a ton of great shows available… I've been binge (re)watching The O.C. while getting my treadmill workout in each day. And if you haven't seen Castle Rock or 11.22.63, they are amazing!
P.S.Thinking about cutting your cable? We cut ours for good at the beginning of last summer, and now we use Hulu LIVE exclusively. We'll NEVER go back!