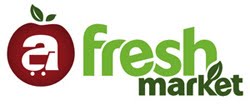 Thanks to Deidre at Cuckoo For Coupon Deals for compiling a list of the best deals to be found at Fresh Market this week.
New to couponing? Read up on what all of these abbreviations mean first in my quick reference guide.
7-Up TEN or A and W TEN Products (2 liter bottles), $1.67
$0.75/1 7Up Ten, A&W Ten, Canada Dry Ten, RC Ten or Sunkist Ten Soda, exp. 2-28-14 (SS 1-12-14)
$0.92!
Campbells Spaghettios (14.75-15 oz),. $0.88
$0.50/3 Campbells Spaghettios Pasta printable
$0.71 ea. wyb 3 after coupon!
Little Debbie Mini Donuts (10-11 oz.)- $1.50
$1/1 Little Debbie Snacks, exp. 3/31/14 (SS 2/2/14 R)
$0.50 ea. after coupon!
Nalley Chili (14 oz.)- $0.88
Kraft Handi-Snack Pudding Cups (4 ct.)- $0.88
Check out Cuckoo For Coupon Deals for more deals!