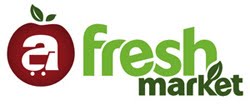 Thanks to Deidre at Cuckoo For Coupon Deals for compiling a list of the best deals to be found at Fresh Market this week.
New to couponing? Read up on what all of these abbreviations mean first in my quick reference guide.
Western Family Yogurt (6 oz.), $0.33
Golden Grain Rice or Pasta Roni (4.3-7.2 oz.), $0.99
Ortega Tostada, Yellow Corn or Whole Grain Taco Shells (10-12 ct.), $1.99
$1/1 Ortega Taco Shells, exp. 8/31/11 (SS 06/26/11)
$0.99 ea. after coupon!
Western Family Large Eggs Grade AA (18 pk.), $1.79
Plums, Red or Black, $0.79
Check out Cuckoo For Coupon Deals for more deals!