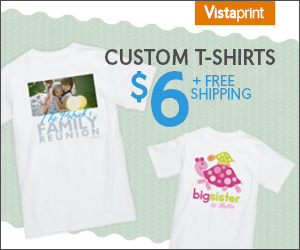 You can score a Custom T-shirt for $6 with FREE Shipping today from Vistaprint! Choose from many great designs and upload your custom photo to finish the look!
Here's how to order your custom t-shirt:
Checkout making sure to opt out of any offers you're not interested in.
You'll enjoy FREE Shipping on your Custom T-Shirt!
Hurry, this offer ends 7/31!