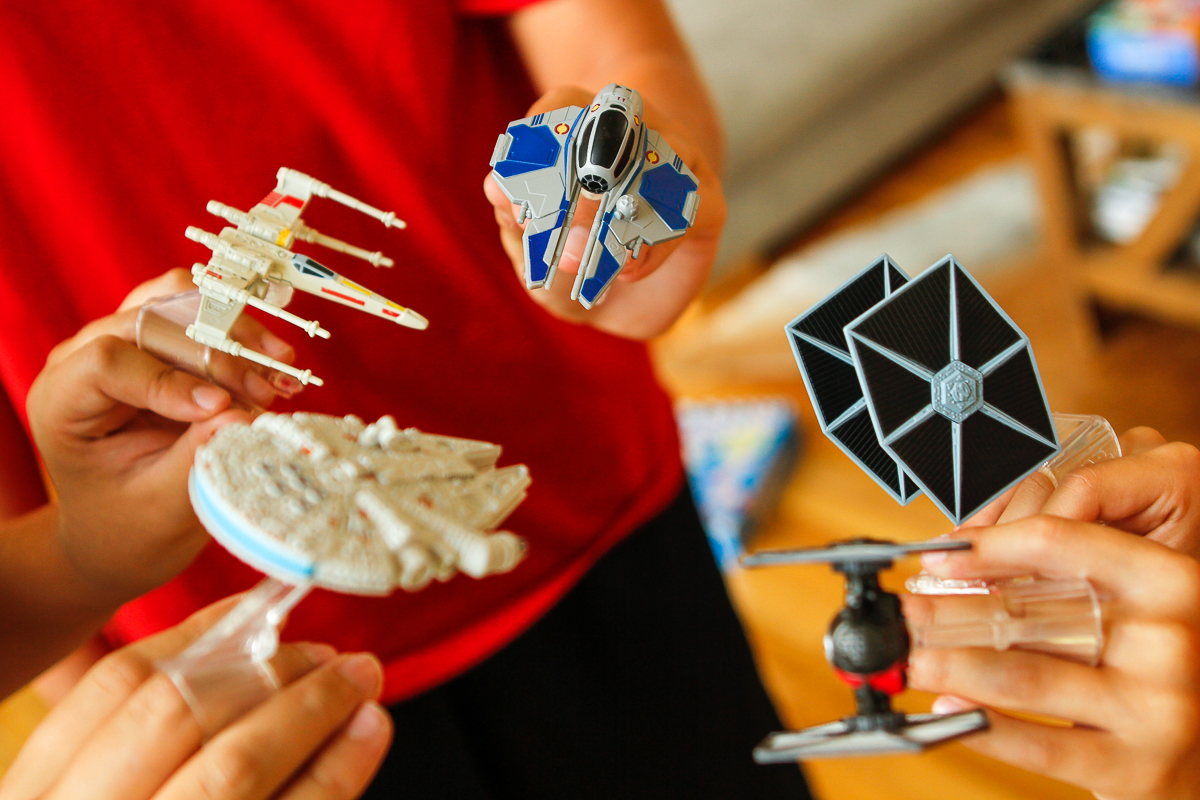 In case you missed it, today is #ForceFriday! If you're not a Star Wars fan, that's probably meaningless to you, but if you are, that means today is the day that a whole new collection of Star Wars toys and merchandise were released in anticipation of the new Star Wars: The Force Awakens movie coming to a theater near you this December!!!
Having grown up in the '80s, I've always enjoyed the Star Wars saga, but my husband, on the other hand, is a true Star Wars buff, so he's been looking forward to this day for some time now. The new merchandise was officially unleashed at 12:01am this morning, so we stayed up to check out the excitement.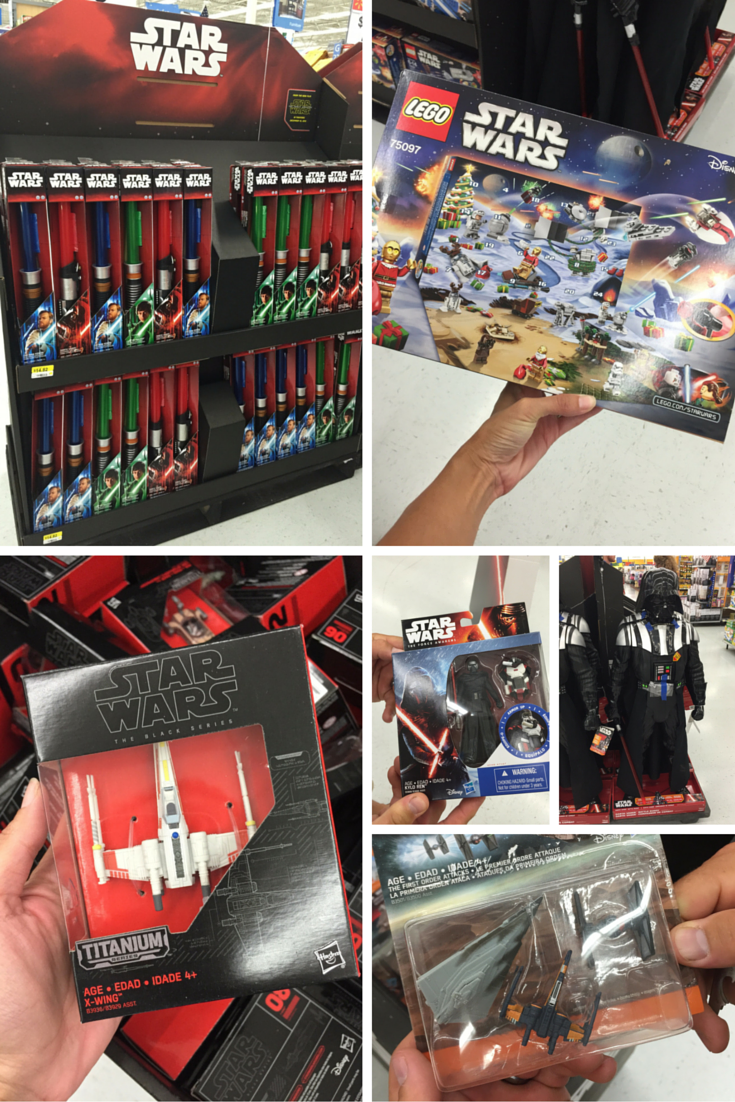 I was surprised that there wasn't more of a crowd at my local Walmart store, but that just meant that we had first dibs on all of the new items as the pallets were brought out. My husband was tossing toys into the cart left and right, so I had to be the voice of reason, and set down some limits.
We ended bringing home the set of five Hot Wheels Star Wars ships pictured above, a Kylo Ren action figure (the new villain of Star Wars: The Force Awakens), and the Kylo Ren deluxe lightsaber.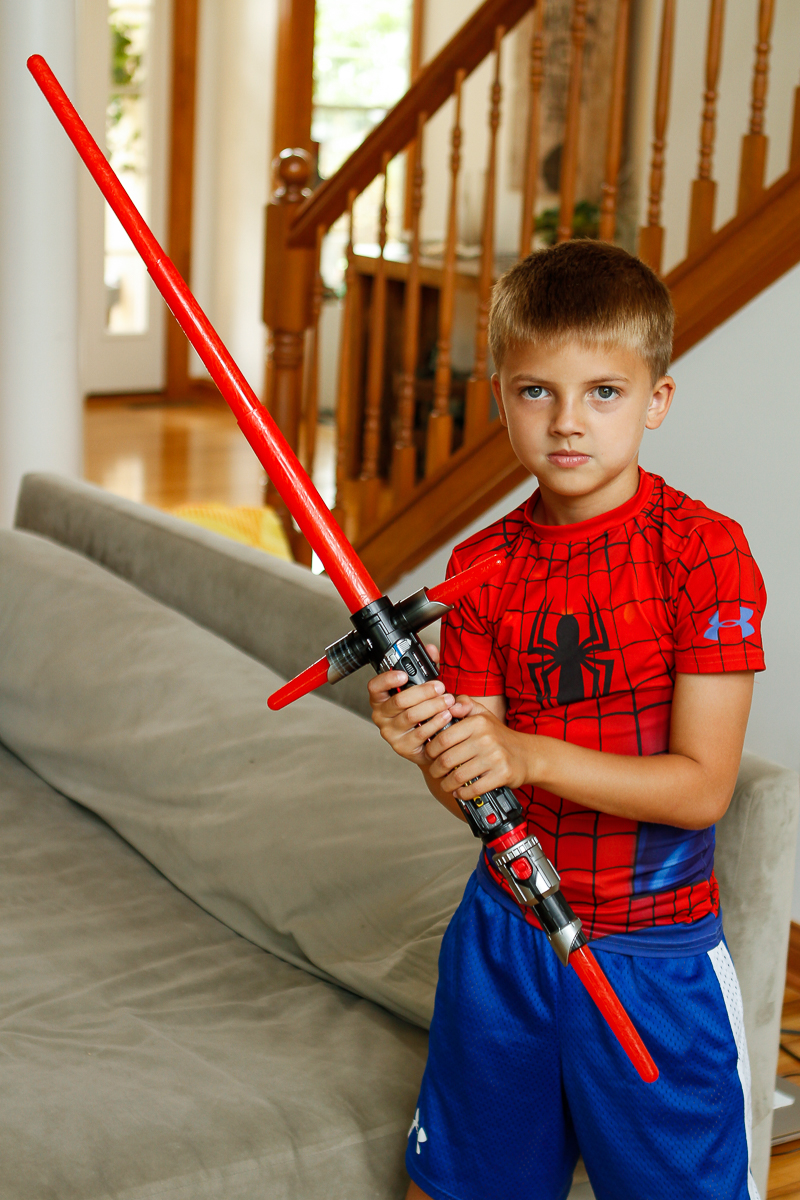 Part of the Bladebuilders series, the Kylo Ren deluxe lightsaber is, by far, the coolest lightsaber we've ever owned. And yes, with three boys, we've owned more than a few… The lights and sounds simulate the movie effects, and the lightsaber extends with a flick of your wrist.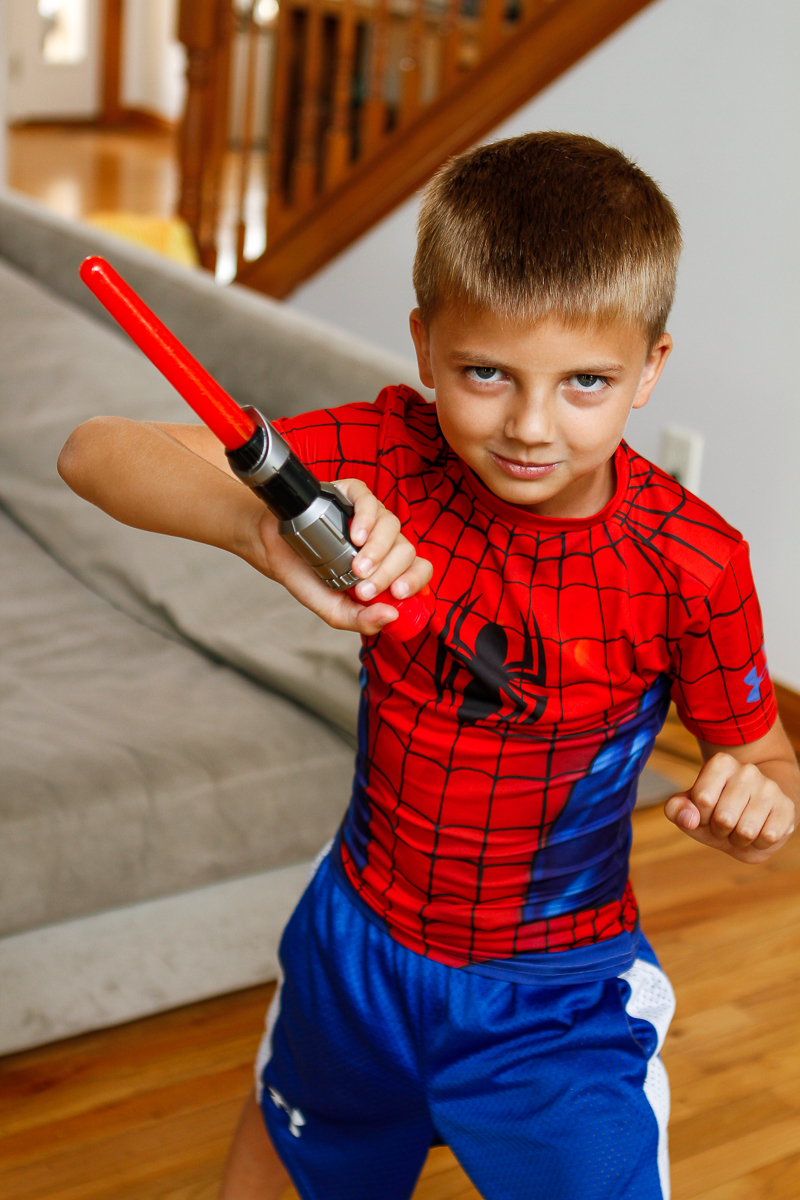 As Drew, quickly discovered, the lightsaber can be dismantled and customized. He calls the bottom portion his "dagger" and has been whirling around our living room dueling with an imaginary partner all afternoon. Little does he know… if you purchase other lightsabers in the Bladebuilders series, you have the ability to mix and match parts of them all to create wholly new lightsabers. I'm pretty sure I'm going to find some of the other Bladebuilders on his Christmas list this year.
Some stores are having a second event tomorrow morning (Saturday) at 10am. You can see if your store is participating here: Walmart.com/StarWars. In the meantime, check out the whole new Star Wars collection on Walmart.com! May the Force be with you…