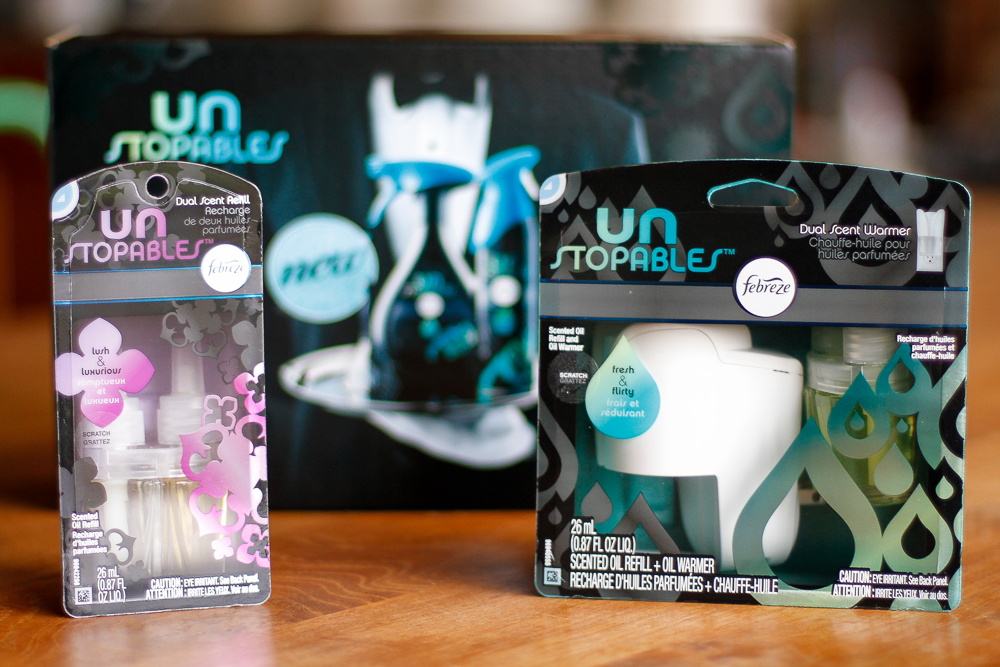 Raise your hand if you love the luxurious scent of Downy Unstopables… Yeah, me too! I just adore the way my laundry smells when I shake some of these scent beads into the drum before washing. My favorite is the Fresh scent, and it makes my whole house smell amazing!
I've often wished my house could smell that way all the time, but even with as often as we do laundry around here (you know, 5 kids and all), the scent doesn't last nearly long enough.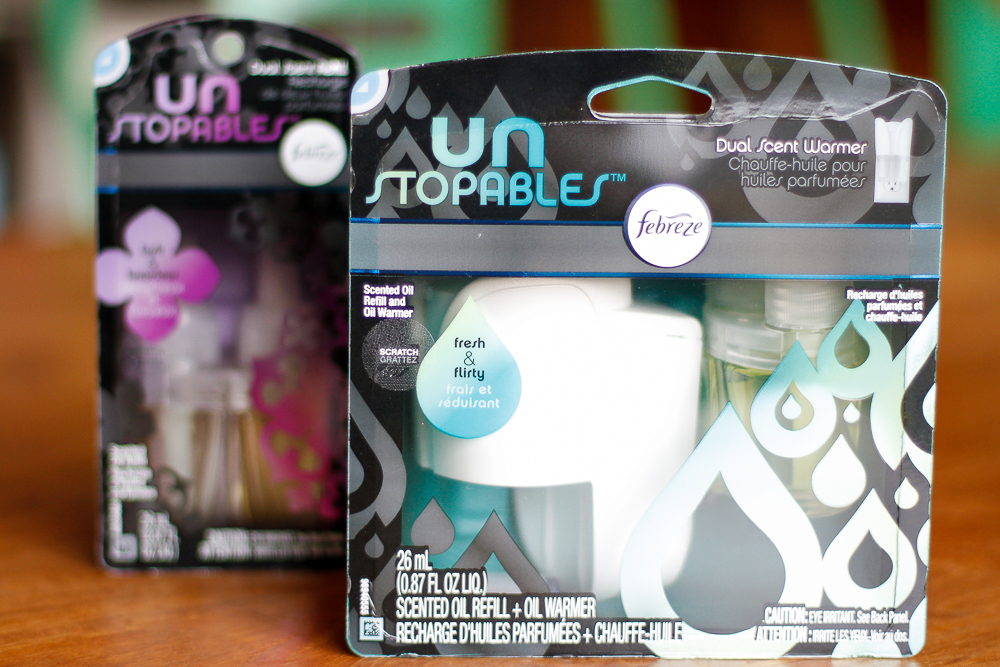 But starting December 28th, that's all going to change! Febreze and Unstopables and pairing up to bring you the long-lasting freshness of Downy Unstopables up to 24/7 — and you can find it first at Walmart.
Available in Shimmer, Lush, and my personal fave, Fresh scents, new Febreze Unstopables is a premium line of products that will incorporate the Air Effects, NOTICEables, Candles & Fabric Refresher technologies.
I was lucky enough to get a sneak peek of the new Febreze NOTICEables Unstopables, and I am loving the two alternating scented oils. My house smells so fresh and clean! Of course, I had to try the Fresh scent first, but I also received the Lush scent. If the scratch and sniff sticker on the front is any indication, I'm pretty sure I'm going to love it, as well.
According to the packaging, the NOTICEables should give up to 60 days of freshness on the low setting, all for the price of $6.94. Not bad for that kind of longevity, and I'm sure we'll see some coupons for these products, as well!
My sources tell me that the Unstopables Air Effects air freshener will be priced at $4.94, and the Unstopables fabric refresher will be $6.94. No word on the candles yet, but I'm guessing they'll be somewhere in the same vicinity.
Look for the new Febreze Unstopables line at Walmart starting December 28, 2014 — just in time to freshen up your home for the New Year!