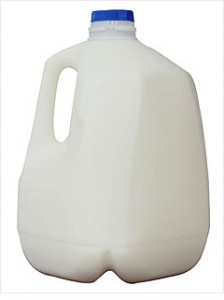 Got FREE Milk?! You can pick up a gallon of milk for FREE after coupons and rebates at Dollar General today! Here's how:
Gallon of Milk, $2.40 ea.
$1/1 White Milk Gallon, Any Brand (Ibotta Deposit) [Any Brand; Excludes all flavored & non-dairy varieties.]
$1/1 Gallon of Milk (Snap by Groupon Deposit)
$2/1 Off Purchase of $2.01 or more Dollar General eCoupon, exp. 10/3 (Sign up before you go shopping!)
FREE ($1.60 money maker) after coupon and rebates!